Petit Family Foundation Supports Women in Physics Conference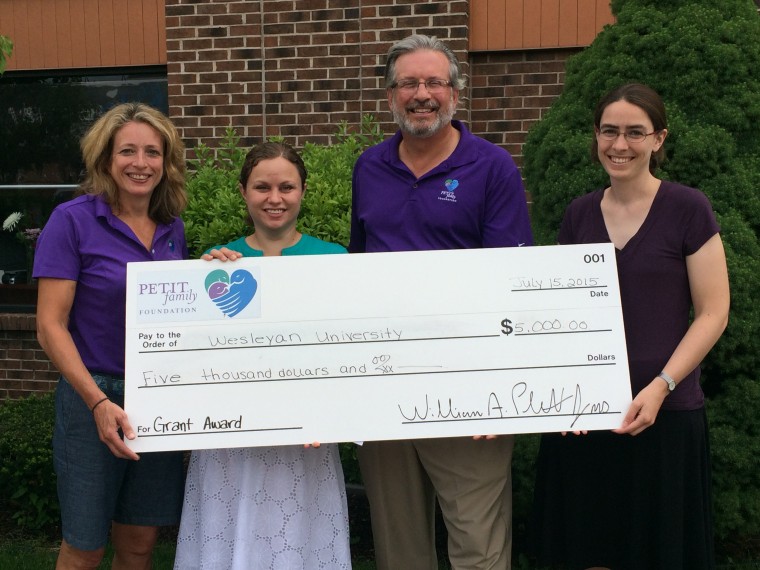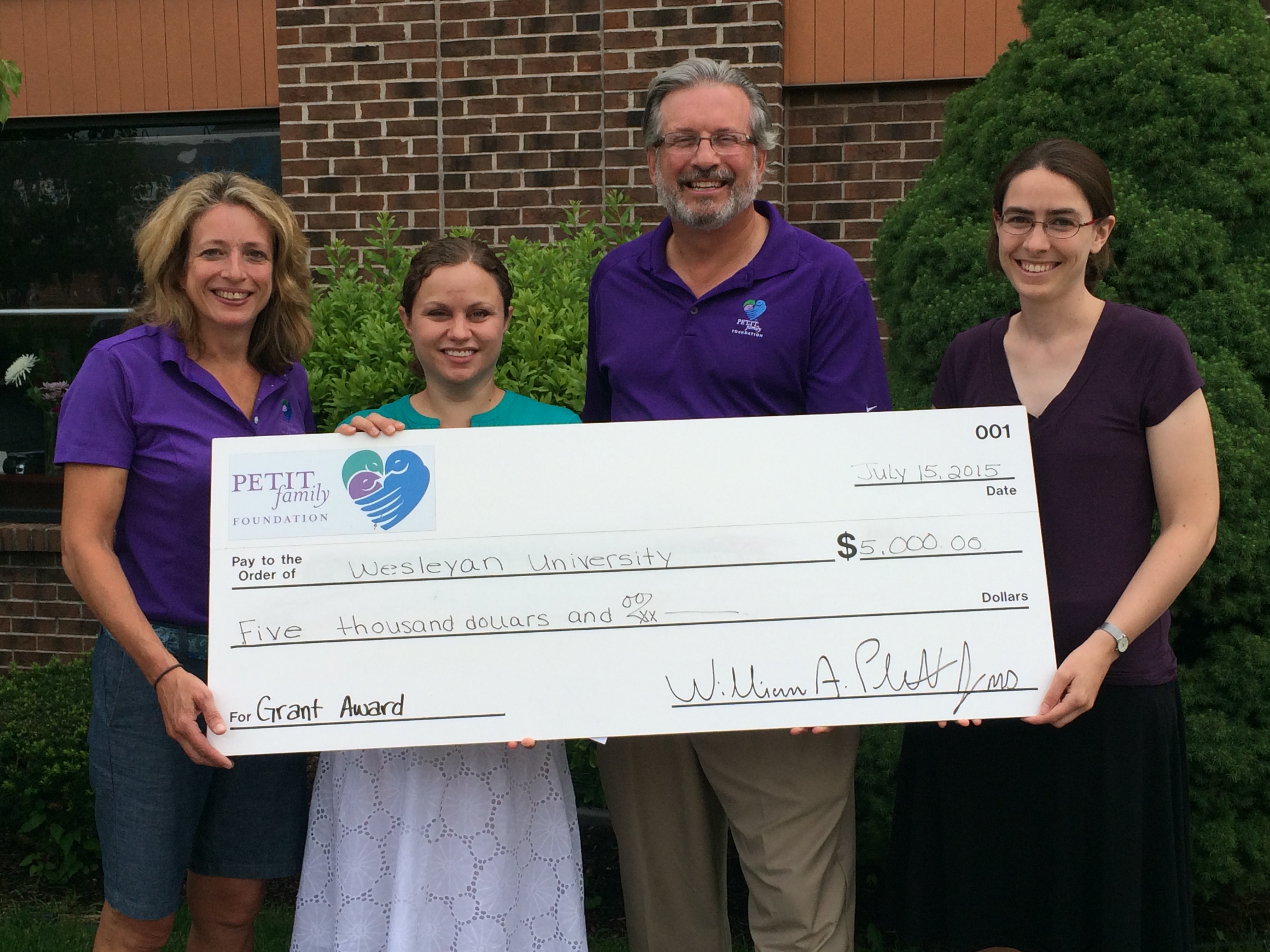 On July 15, the Petit Family Foundation awarded Wesleyan's Physics Department with a $5,000 grant to support the 2016 Northeast Conference for Undergraduate Women in Physics (CUWiP). The three-day conference, scheduled for January 15-17, 2016, will showcase career opportunities available to physicists through plenary talks, panel discussions and a career fair. Attendees will have the opportunity to network and interact with more than 200 fellow undergraduate women physicists as well as a variety of industrial and academic leaders.
Chris Othon, assistant professor of physics, and Meredith Hughes, assistant professor of astronomy, are co-organizing the conference with help from Nisha Grewal '17 (physics/economics) and Julia Zachary '17 (physics/astronomy). The group is planning a career fair representing regional technology companies and graduate physics programs.
The 2016 CUWiP will be held at nine different sites including Wesleyan, Black Hills State University, the Georgia Institute of Technology, Old Dominion University – Jefferson Laboratory, Ohio State University, Oregon State University, Syracuse University, the University of California – San Diego, and the University of Texas – San Antonio. For more information visit the CUWiP website.