Registered Nurse Joan Ecklund Wins Louise Gazzara Award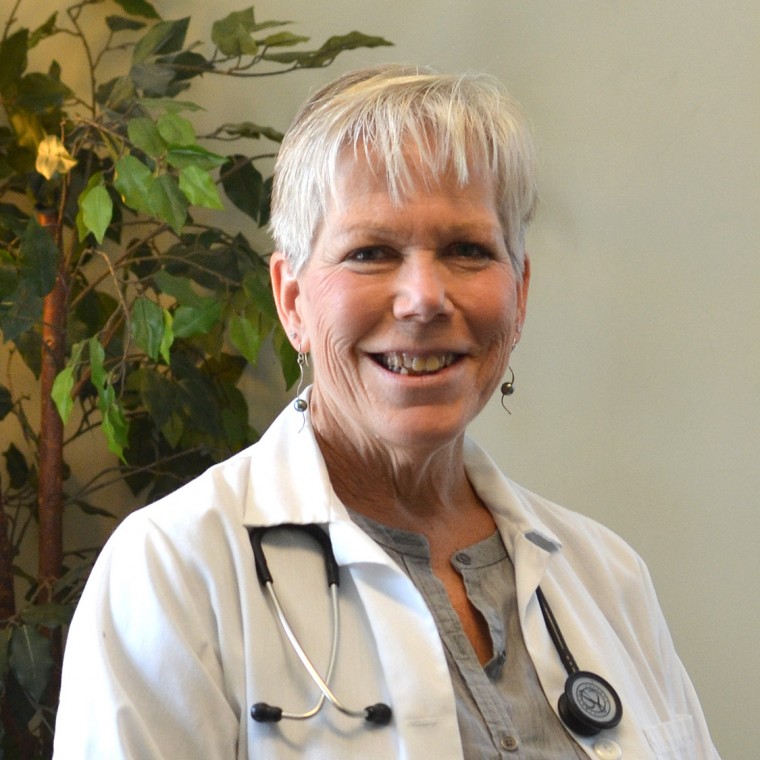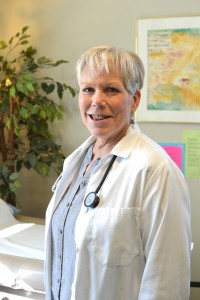 In this issue of News @ Wesleyan, we speak to Joan Ecklund, registered nurse and nursing coordinator in Health Services.
Q: Joan, how long have you worked in Wesleyan's Health Services? How has your role here changed over the years?
A: I am celebrating 30 years at Wesleyan this month. I started out in a temporary position and slowly started to work more hours through the years. I am currently the Nursing Clinical Coordinator in Health Services. I work to keep the daily operations flowing smoothly as well as working with students to assist with their health care needs.
Q: Did you work as a registered nurse in other settings prior to coming to Wesleyan, and if so, where?
A: Before coming to Wesleyan I worked at the Coast Guard Academy Infirmary. I have also worked in several hospitals. I also currently work at Yale New Haven Hospital on the orthopedic/trauma unit during long Wesleyan semester breaks.
Q: What originally drew you to work in a university setting? What do you like best about working here now?
A: While working at the Coast Guard Academy, I realized that I enjoyed working in an academic setting. Our students come from all over the country and all over the world and bring a lot of cultural diversity. I enjoy interacting with them.
Q: Do you have a specialization within Health Services?
A: All of the nurses at the Health Center work extremely well together as a cohesive team. We all just jump right in when our day begins and start assessing the clinic flow and the needs of our patients to assure that everyone has appropriately had their needs taken care of.
Q: What kind of healthcare services does your office provide? What are the biggest healthcare concerns of the college student population?
A: Health Services functions much like a family medical practice office. Our team works with outside providers to monitor their patients while they are away at school. Other students are seen with acute illnesses or injuries requiring attention. We also practice a lot of preventative care. College students are already concerned about their class workload or sports team participation so they just "don't have time to be sick." Unfortunately it can be a tough to convince them that rest and time are often required to help their bodies recover from illness or injury. Additionally, living and studying in close proximity to their classmates helps to spread acute illnesses.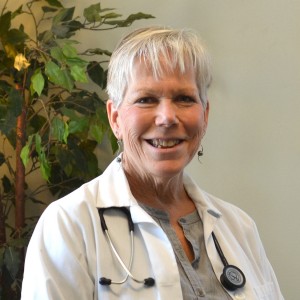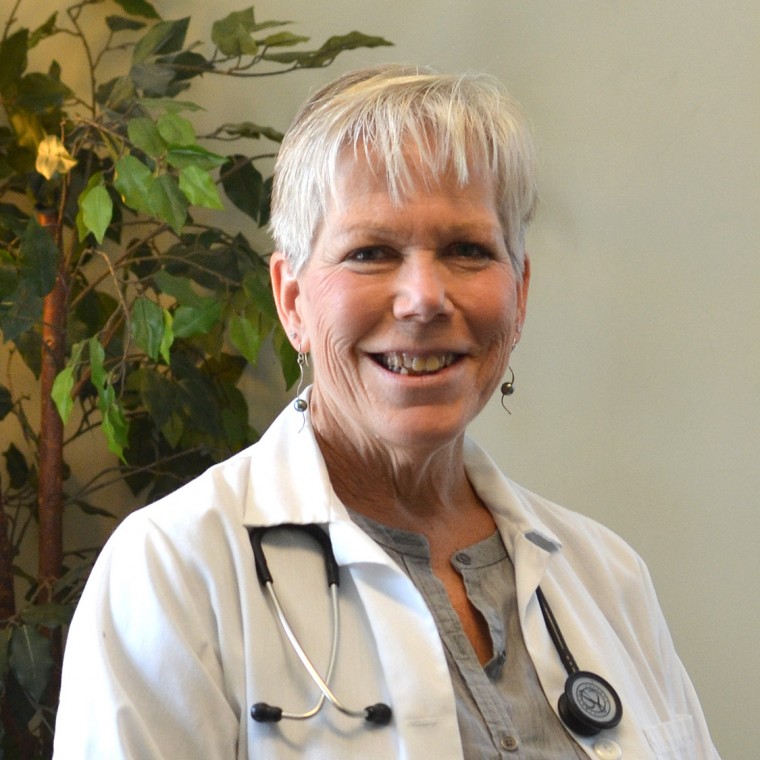 Q: What does a typical day look like for you?
A: I am usually the first to arrive at the Health Center. I get the area prepared for a busy day and make sure areas are ready to accept patients. I check to see what the appointments look like for the day and make adjustments as necessary. As more staff arrives, a lot of time is spent on the phone triaging patients to appointments or giving them self-care instructions. Some phone calls are from worried parents that need reassurance. As students arrive at the Health Center, we get them settled into their appointments. We also work closely with the practitioners for any follow-up care, instructions or treatment that are deemed necessary. We do a lot of teaching!
Q: How would you describe your approach to treating patients?
A: I try to greet everyone with a smile and to listen to their verbal and nonverbal communication in a non-judgmental manor in a quiet private spot to make them feel comfortable sharing their concerns. No question or concern is too insignificant.
Q: Is there a particular message you try to convey to the students you treat about keeping themselves in good health?
A: We try to reinforce the importance of getting a decent night's sleep, trying to eat nutritional foods and to exercise in moderation. Frequent hand washing really helps too!
Q: What is the biggest challenge you face in your job?
A: Some patients come to us expecting a magic pill or a magic cure to fix all of their problems. Unfortunately for the time-challenged and stressed student, only time and rest are the main things that will help them recover. It can be a tough sell sometimes.
Q: Congratulations on recently winning the Louise Gazzara Award from the New England College Health Association! Did NECHA tell you for what contributions, specifically, you were honored?
A: The award honors a nurse for making an outstanding contributions to either the university or to the nursing professions. I guess I am being recognized for my love and enthusiasm for my job. I cannot imagine working in any other profession.
Q: What do you enjoy doing in your free time?
A: When I have some free time, I love to anything outside! My work keeps me inside for hours at a time. I try to get out either for a walk or a run every day. Its my mental health time. In warmer weather, I do a lot of gardening. We have flowers blooming all summer.