New Solar Farm, Panels Help Generate Electricity on Campus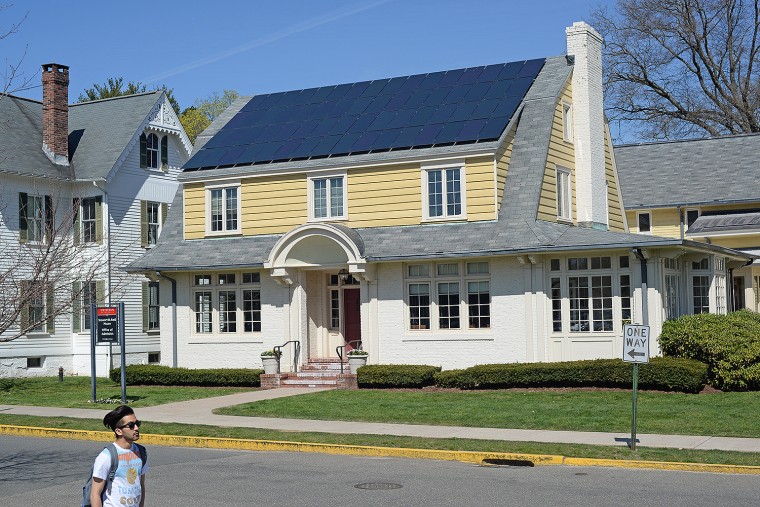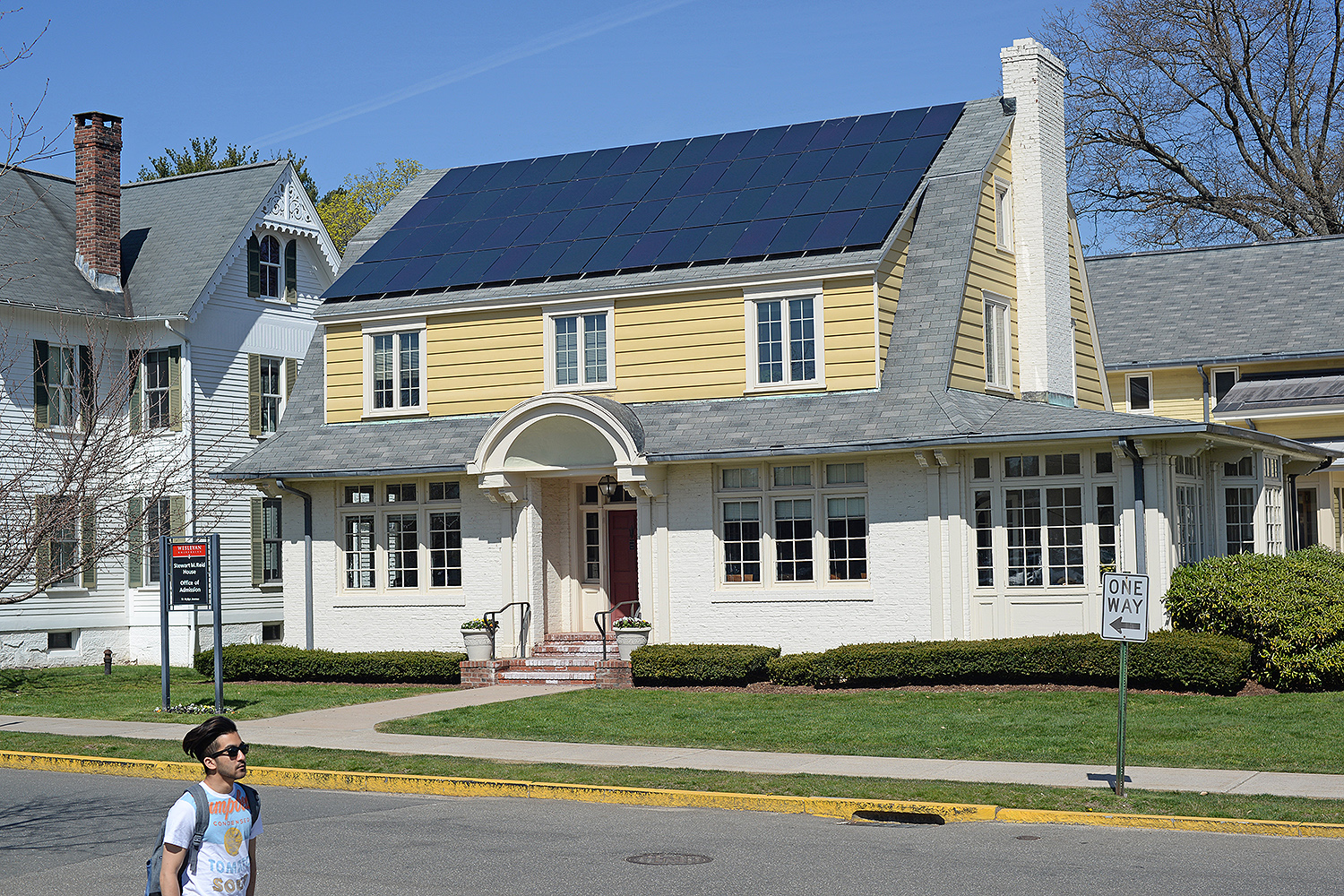 This month, Wesleyan is celebrating its progress toward a sustainable campus and is about to embark on an exciting new project – the creation of a solar farm that will supply 1.2 million kilowatt hours of clean renewable energy each year and expand the university's use of solar energy by six-fold.
"The solar farm will be a highly visible sign of our progress, but our commitment to sustainability is embedded in everything we do," said Jennifer Kleindienst, sustainability director at Wesleyan.
Energy use has the greatest impact on Wesleyan's carbon footprint, and efficiency and conservation programs, as well as expansion of renewable energy sources are all a part of the university's strategy. Preparations for construction of a solar photovoltaic (PV) "farm" will begin in May, and it is expected to be operational by the fall. The solar farm will be located on the south end of Wesleyan's Long Lane property near the rugby field.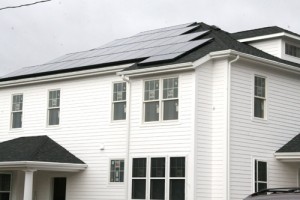 The new solar farm, which will be owned and operated by the local company Greenskies, will produce about 5 percent of Wesleyan's annual electric consumption, complementing the three existing solar arrays on campus at the Office of Admission, the Freeman Athletic Center, and 19 Fountain Avenue. When the array becomes operational, Wesleyan will be generating 92 percent of its power needs through natural gas co-generation and solar.
Wesleyan received its first solar panels in October 2008. Thirty-two solar panels were installed on the rooftop of a new senior house on Fountain Avenue. The entire house is Environmental Protection Agency ENERGY STAR certified.
In September 2009 John Nordeman '99 and Matthew Rudey '99, co-owners of renewable energy company Just Energy (JE), installed panels on the Office of Admission. Wesleyan has a contract with JE to purchase all the electricity the system produces for the next 10 years. The Admissions building uses about 110,000 kWh annually. The panels create electricity at a maximum output of 3 kW and will produce about 3,000 kW hours annually towards that annual usage.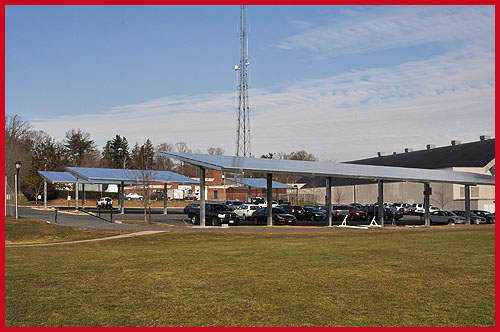 The solar roof mounted array at Freeman Athletic Center consists of 330 panels, each capable of making 280 watts of electrical energy. In sum, the arrays are expected to make approximately 200,000 kilo-watt hours (kWh) of electricity annually, or about 7 million kWh over their 35 year life span.