Wesleyan Launches Sustainability Action Plan during Earth Month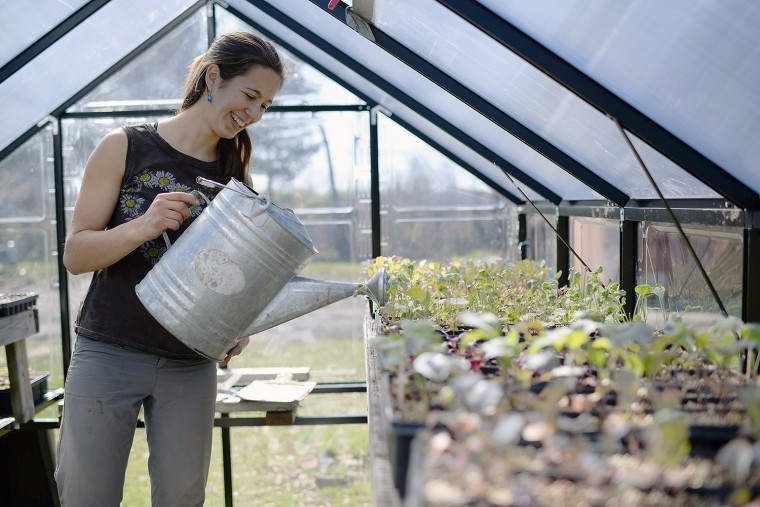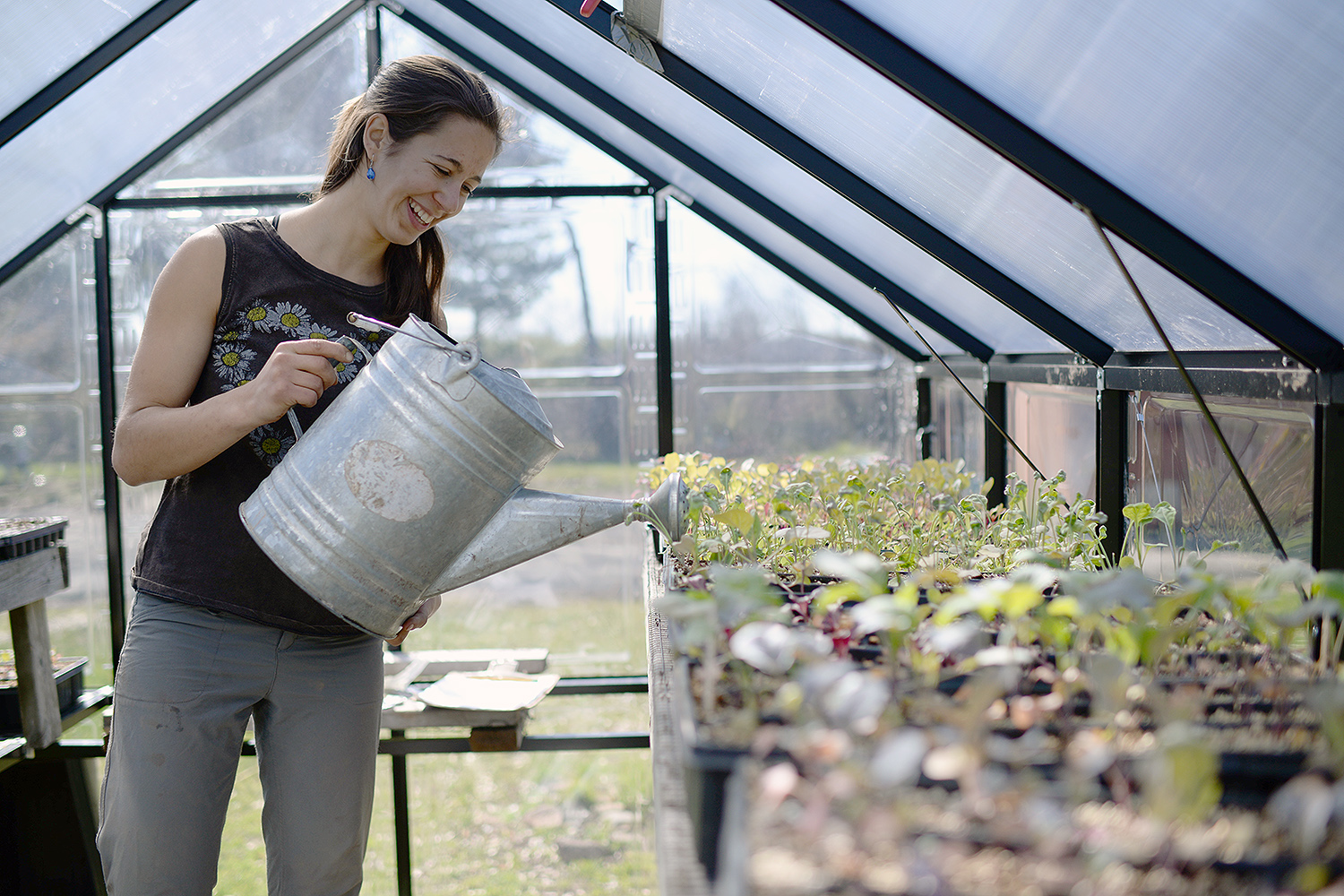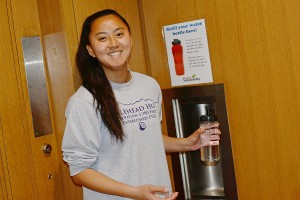 During Earth Month Wesleyan is celebrating its progress toward a sustainable campus.
"From planning to composting, from university-wide utilities to low-flow showerheads, we are reducing our carbon footprint and creating a culture of sustainability," said Jennifer Kleindienst, sustainability director at Wesleyan.
With leadership from Kleindienst, Wesleyan has developed a Sustainability Action Plan – a broad commitment to sustainability that is the result of more than a year of effort from over 130 students, faculty and staff. The plan is intended to guide the university's efforts in this area over the next five years.
"Wesleyan as a whole can contribute to a sustainable world not just by doing what it does so well – teaching and research – but also by being a model of sustainability itself," said President Michael Roth. "We now have a comprehensive plan and strategies to move Wesleyan toward carbon neutrality and create a more environmentally and socially sustainable campus."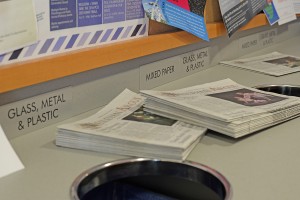 Energy use has the greatest impact on Wesleyan's carbon footprint, and efficiency and conservation programs, as well as expansion of renewable energy sources are all a part of the university's strategy. Preparations for construction of a new solar photovoltaic (PV) "farm" on the university's Long Lane property will begin in May, and it is expected to be operational by the fall.
Wesleyan's sustainability achievements also include:
• Sustainable Buildings: Boger Hall (formerly 41 Wyllys Avenue) has the highest possible Leadership in Energy and Environmental Design (LEED) certification (Platinum). Among the building's sustainability highlights are a green roof that provides water filtration and a reduction of the heat island effect; mechanical and lighting systems that sense occupancy, low-flow water fixtures, individual control over lighting and heat, and much more here.
• Water: Usage has declined by over 50 percent (more than 13 million gallons, or the equivalent of nearly 20 Olympic-sized swimming pools) since 2011 due to installation of low-flow fixtures.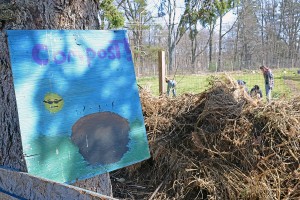 • Composting and waste reduction: Over a three-year period, Wesleyan has increased composting from 12 tons to 42 tons, while generation of trash declined from 703 tons to 604 tons.
• Long Lane Farm: Since 2004, the student-run Long Lane Farm has produced food for dining halls and the broader Middletown community. The Community Food Project connects families with children on free or reduced-price lunches to the farm, where they get an opportunity to help out, receive free produce, and have fun.
• Grounds: In 2013, facilities staff planted a wildflower meadow on eight acres off Long Lane. More than 80 acres of Wesleyan's campus are no-mow, low-mow, or wooded. Since 2012, the student group Working for Intelligent Landscape Design at Wesleyan (WILD Wes) has brought permaculture principles to campus. The group now manages two garden locations.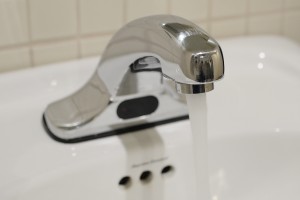 • Green Fund: In 2010 the student-managed Green Fund was established through a $15 per semester opt-out fee, and 87 percent of students voluntarily participate in the fund. Over the past five years, the Fund has awarded over $365,000 to more than 40 different projects.
"I'm so encouraged by our progress to date," Kleindienst said, "and having a detailed, comprehensive plan with specific actions and metrics will enable us to do much more. Sustainability is an ongoing process, not an end goal, and we are fortunate to have a campus where sustainability is widely embraced."