Garden Season Starts Early at Long Lane Organic Farm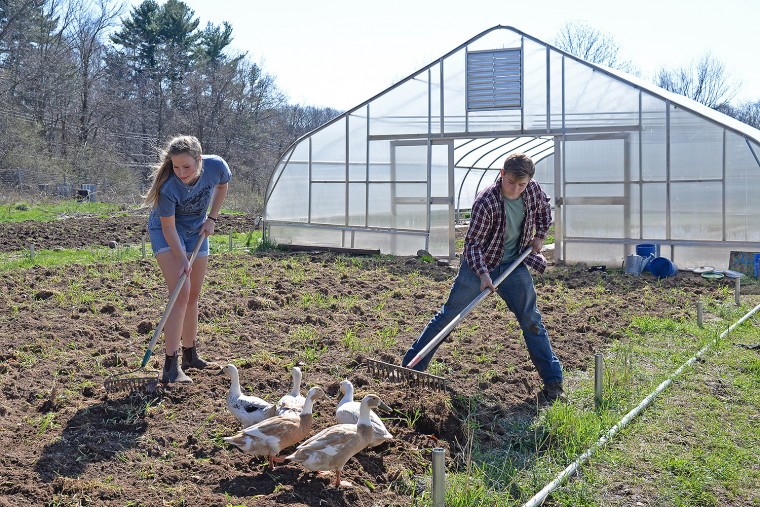 As soon as the last winter storm smelted away, students involved with Wesleyan's Long Lane Farm were already planting seeds, weeding, tilling fields, staking plots and harvesting winter-hardy herbs, wild garlic and fresh chicken eggs.
The student-run organic farm is devoted to allowing students a place to experiment and learn about sustainable agriculture. In addition to weekly meetings, students run public work days every Saturday from 10 a.m. to 2 p.m., which are open to Wesleyan students and community members.
The produce grown on Long Lane is sold at the Holden Farmer's Market, donated to Amazing Grace Food Pantry, or served to students in Usdan. About 10 students maintain the farm every summer and prepare for the fall harvest. This program has been funded by the College of the Environment, Bon Appetite and the Green Fund.
Pictured below are photos of Long Lane Farm activity on April 14: (Photos by Olivia Drake)