Scholar Student Athletes Honored at Banquet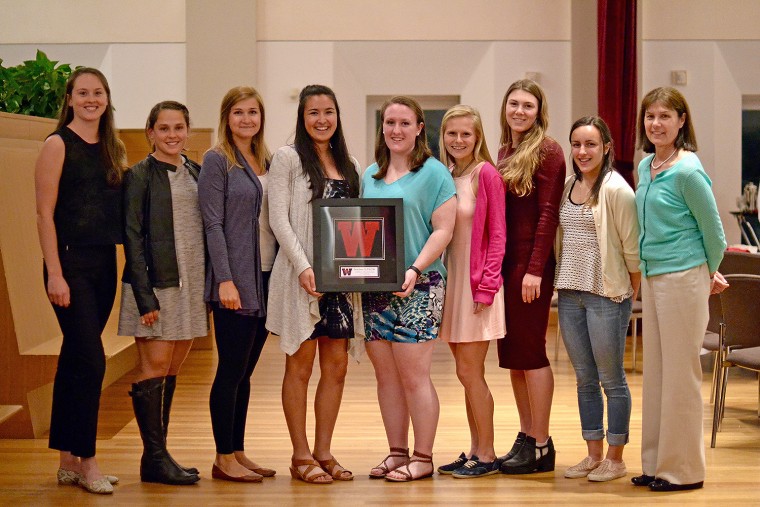 On April 28, the Wesleyan Athletics Department honored more than 175 scholar student-athletes that excelled both on and off the field throughout the course of the 2015-16 season. Coaches, faculty and staff from the department also attended the event, which included dinner, speeches and awards in Beckham Hall.
To be recognized, a student-athlete must be at least a sophomore with a grade-point average of 3.25 or above, and be a key contributor to his or her team's success.
In addition, scholar athletes Joe Edmonds '16 of the men's basketball team and Rachel Hobert '16 of the women's soccer team presented inspirational speeches to their peers.
(Photos by Caroline Kravitz '19)