Wesleyan Students Partner with City Water, Sewer Workers for Unique Show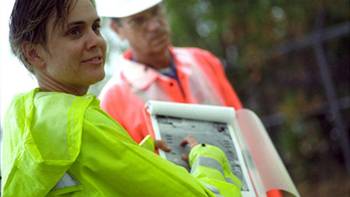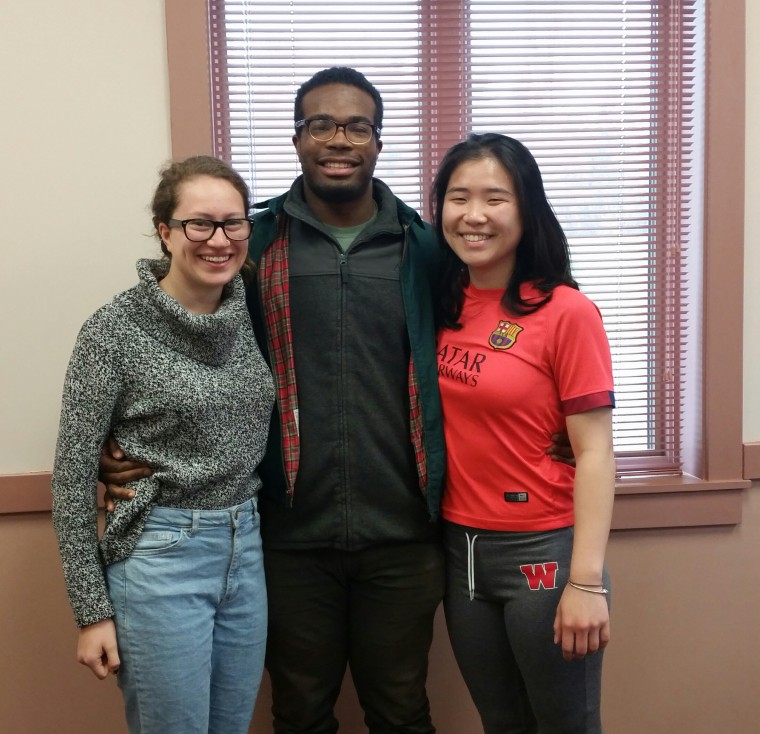 This spring, Allison Orr, the Menakka and Essel Bailey '66 Distinguished Visiting Scholar in the College of the Environment, is leading a group of Wesleyan students in partnering with the city of Middletown's Water and Sewer Department to develop a unique performance that will debut at the Feet to the Fire: Riverfront Encounter on May 7. The performance starts at noon at Harbor Park.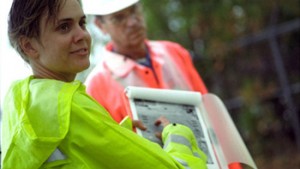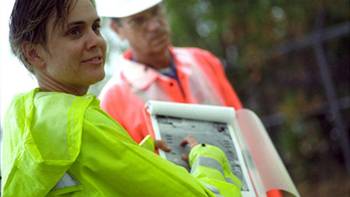 According to this story in The Middletown Press, Orr has long used "her choreography talent to expose the work of those who would otherwise go unnoticed." She is the artistic director of Forklift Danceworks, and is known for "Trash Dance," a 2012 documentary film that explored the work of the Austin, Texas Sanitation Department.
"What I do is I embed myself within these groups of employees over a period of time," Orr said. "I convince them to come along with me and we create together performances that educate people about the work."
Under her direction, eight Wesleyan students "joined" the city's water department. Since February, they have been collecting interviews, shadowing employees and studying their movements to create a performance based on the workers' daily lives, and raise awareness about how they keep Middletown's waterfront clean.
For Gretchen LaMotte '18, this performance is not only a way to bridge a gap between the Wesleyan community and Middletown, but is also an opportunity for her to bring the Water and Sewer Department's work to the forefront.
"All of this is invisible work that is supporting the infrastructure of our daily lives. I'm excited about this performance because hopefully it will make that work more visible," LaMotte said.
In March, Orr also taught movement classes to students at the Green Street Teaching and Learning Center.