Wesleyan Establishes Hamilton Prize for Creativity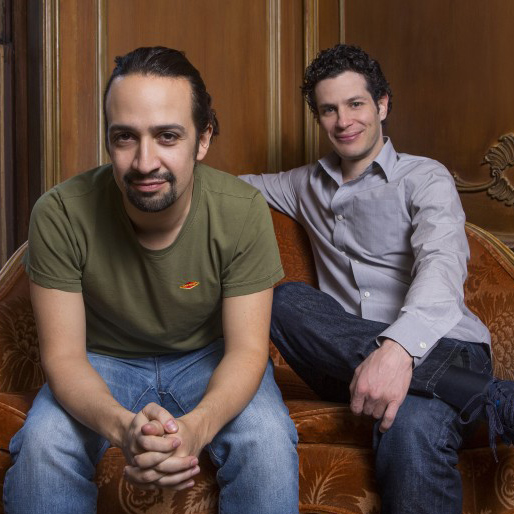 <div class="at-above-post addthis_tool" data-url="http://newsletter.blogs.wesleyan.edu/2016/06/15/hamiltonprize/"></div>On June 15, Wesleyan announced the establishment of the Wesleyan University Hamilton Prize for Creativity, a four-year full-tuition scholarship that honors Lin-Manuel Miranda '02, Hon. '15 and Thomas Kail '99, who created and directed the hit Broadway musical for which the prize is named.<!-- AddThis Advanced Settings above via filter on get_the_excerpt --><!-- AddThis Advanced Settings below via filter on get_the_excerpt --><!-- AddThis Advanced Settings generic via filter on get_the_excerpt --><!-- AddThis Share Buttons above via filter on get_the_excerpt --><!-- AddThis Share Buttons below via filter on get_the_excerpt --><div class="at-below-post addthis_tool" data-url="http://newsletter.blogs.wesleyan.edu/2016/06/15/hamiltonprize/"></div><!-- AddThis Share Buttons generic via filter on get_the_excerpt -->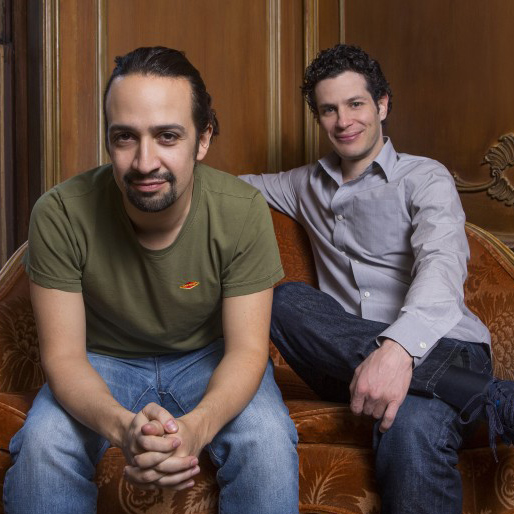 On June 15, Wesleyan announced the establishment of the Wesleyan University Hamilton Prize for Creativity, a four-year full-tuition scholarship that honors Lin-Manuel Miranda '02, Hon. '15 and Thomas Kail '99, who created and directed the hit Broadway musical for which the prize is named.
The Wesleyan University Hamilton Prize will be awarded to the incoming student (beginning in the class of 2021) who has submitted a creative written work—whether fiction, poetry, lyrics, play, script, nonfiction or other expression—judged to best reflect originality, artistry and dynamism. Miranda and Kail will serve as honorary chairs of the judging committee, which will be composed of other Wesleyan alumni and faculty.
The Broadway musical Hamilton, written by and starring Miranda and directed by Kail, has taken the country by storm and on June 12 won 11 Tony Awards®, including Best Musical, Best Direction of a Musical, Best Book, Best Original Score, and many others. It had received a record-breaking 16 nominations. Steeped in history and uncannily responsive to contemporary culture, it is an extraordinary artistic achievement at once traditional and experimental.
"I'm truly honored and excited that Wesleyan has created this prize," Miranda said. "Wesleyan nurtures creativity and encourages students to make connections across disciplines. I got my shot at Broadway thanks to the start I had as an artist in this environment, and I hope this prize will help other young writers to get their start."
Kail added: "Learning to tell a compelling story that will engage an audience is the hardest task for any writer, and I'm delighted that Wesleyan is recognizing and encouraging young people to persevere as writers."
The winner of the prize will be selected by a panel of distinguished faculty and alumni, including Miranda and Kail. Interested students will be able to submit their creative work along with their application for admission. More information is available on The Hamilton Prize website.
Hamilton's source is a historical biography by Ron Chernow, which Miranda transformed into a hip-hop opera that draws on Broadway traditions in profoundly original ways.
"Hamilton is a major event, and this is a major prize," said President Michael Roth '78. "Wesleyan has had a strong history of great writing. From poet laureate Richard Wilbur back in the days when I was a student to novelist Amy Bloom and playwright Quiara Alegria Hudes today, dynamic writers have made our campus their home.
"The tension between the traditional and experimental," he added, "continues to energize students here – from the graphic novelist getting work out to new audiences to the slam poet or songwriter wowing fellow students to the screenwriter eager to follow in the footsteps of Wesleyan alumni like Matthew Weiner or Joss Whedon, to name just two.
"The Wesleyan University Hamilton Prize for Creativity signals our pride in creative endeavors of all kinds."
Read Roth's Huffington Post essay on the Hamilton Prize.