Shapiro Receives Grant from Belgian Government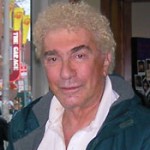 Norman Shapiro, professor of French, poet in residence and the Distinguished Professor of Literary Translation at Wesleyan, has received a grant from the Belgian government's Ministère de la Culture for his forthcoming volume Fables of Town and Country, a translation of Fables des villes et des champs of Pierre Coran, an eminent Belgian poet and novelist.
The book will feature illustrations by Olga Pastuchiv, a children's book author and illustrator, and will be published by Black Widow Press, which specializes in poetry translations. Black Widow Press also published Shapiro's previous collection of Coran, Fables in a Modern Key, translated from the Belgian author's Fables à l'air du temps. Early next year, Black Widow intends to publish Shapiro's Rhymamusings, a translation of the 70 whimsical verse-vignettes of Coran's Amuserimes.
Shapiro has received praise and numerous awards for his translations. In 1971, his translation of Feydeau's Four Farces was a finalist for the National Book Award for Translation. His French Women Poets of Nine Centuries: The Distaff and the Pen earned him the 2009 National Translation Award from the American Literary Translators Association (ALTA). Shapiro also is a member of the Academy of American Poets and an Officier de l'Ordre des Arts et des Lettres de la République Francaise.