Shumlin '79 Speaks to Wesleyan Community about Climate Change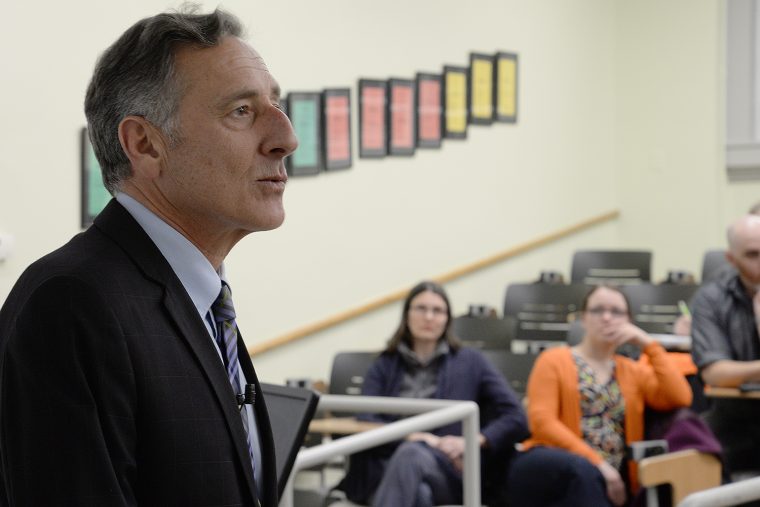 On Feb. 23, Peter Shumlin '79, who served as Governor of Vermont from 2011-2017, spoke to members of the Wesleyan community about climate change. Shumlin has been a pioneer in developing state-level policies to combat climate change, including the 2011 Comprehensive Energy Plan with a goal of achieving 90 percent renewable energy in Vermont by 2050. Under his watch, 15,000 jobs were created in clean energy, solar panels increased by 1000 percent while the cost of solar fell 60 percent, and wind generation increased 400 percent.
During his talk in Shanklin Laboratory, Shumlin said Vermont is far better prepared for the next major storm, like hurricane Irene, because the state has rebuilt infrastructure with the impacts of climate change in mind. He suggested that Vermont provides a model that other states could follow for switching to renewables. Failure to adapt, he said, could lead to a dismal future, and he urged Wesleyan students to fight at the local and state level for a better future.
Shumlin also took numerous questions and comments from the audience.
(Photos by Will Bar '18)