Wesleyan Joins the Northeast Small College Art Museum Association in Statement in Support of Major Arts Agencies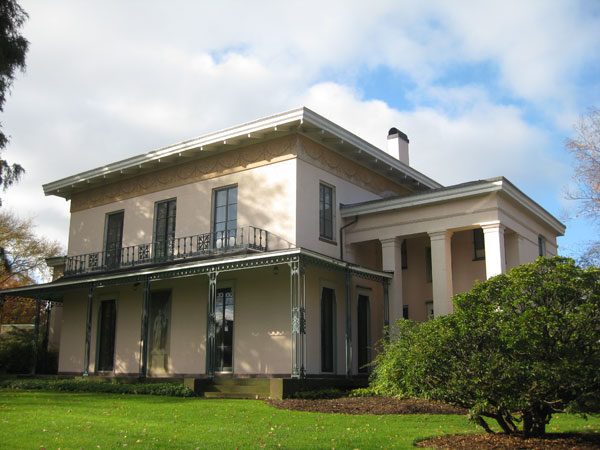 With the proposed elimination of the National Endowment for the Humanities (NEH), the National Endowment for the Arts (NEA), and the Institute of Museum and Library Services (IMLS), one representative of the arts community at Wesleyan has petitioned against these cuts alongside the Northeast Small College Art Museum Association (NESCAMA).
Clare Rogan, curator of the Davison Art Center at Wesleyan University, joined the initiative on behalf of Wesleyan.
In 2014, the Davison Art Center was the recipient of a three-year IMLS grant in the amount of $111,000 to further the digital imaging of works on paper in the art center's permanent collection.
Rogan explained, "The Institute of Museum and Library Services has been transformative in the ways people can study the Davison Art Center's internationally renowned collection. The ability for anyone on campus, or even on the other side of the world, to download high quality images and study these rare works of art is something that can't be accomplished without this kind of funding."
The statement, signed by 18 institutions affiliated with NESCAMA, explains how college art museums rely on funding from these sources.
With small operational budgets, college and university art museums are particularly reliant on funding from the NEH, NEA, and IMLS. This funding preserves artistic, ethnographic, scientific, and historic collections, and creates access to cultural heritage unique to our respective diverse communities. This funding not only supports essential infrastructure, it enables us to pursue transformative programs that provide employment for emerging and young professionals. This funding ensures that our collections are interpreted, understood, and valued.
The statement encourages members of Congress "to recognize that the resilience of the NEH, NEA, and IMLS, despite opposition over the years, is a testament to their enduring value."