Brown '19 to Address Gender Inequality as Davis Projects for Peace Grant Recipient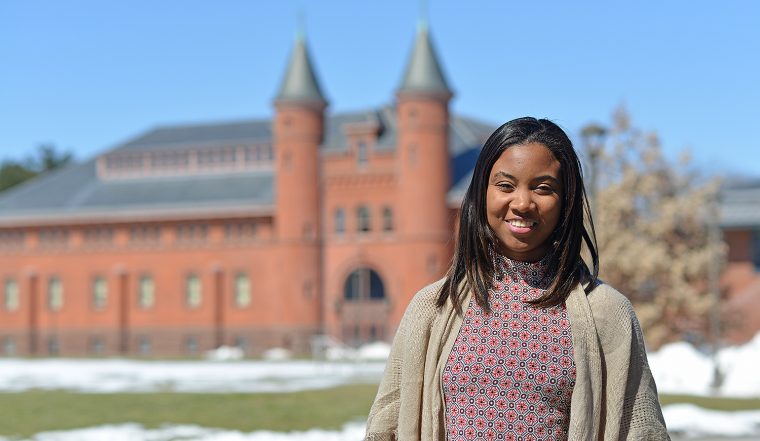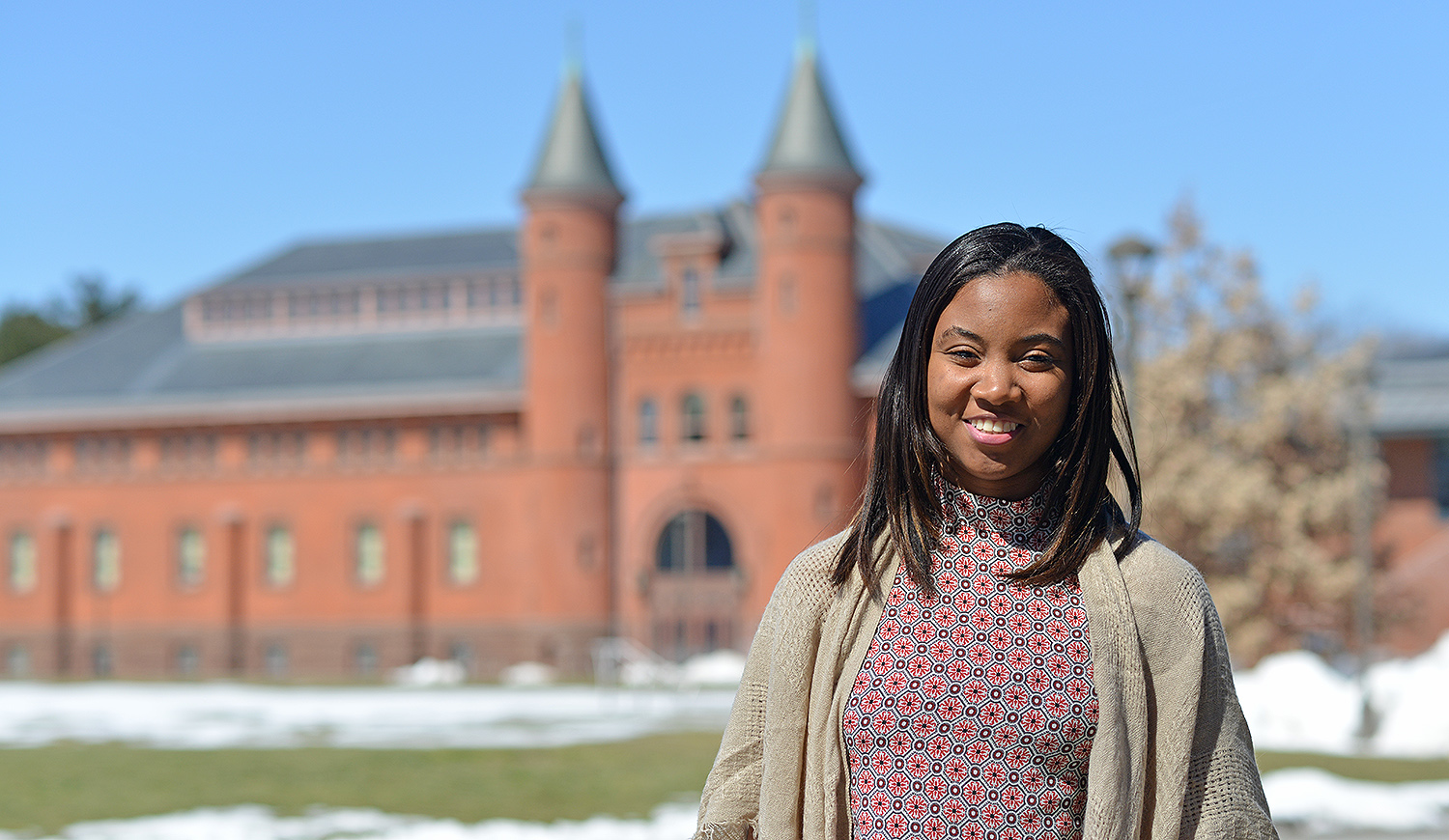 Shantelle Brown '19 has been awarded a Davis Projects for Peace grant for her summer project, Sisters for Empowerment & Equality (SEE), which aims to address gender inequality in Jamaican culture through an art-based mentorship program for girls age 13 to 16.
Brown's project is one of 120 initiatives selected for a Davis Projects for Peace grant, each receiving $10,000 for implementation during the summer of 2017. In 2007, Projects for Peace was the vision of philanthropist Kathryn W. Davis on the occasion of her 100th birthday to motivate tomorrow's promising leaders by challenging them to find ways to "prepare for peace." More information is available here.
SEE is geared toward the creation of a supportive community that will encourage girls from low-income or rural communities (where gender discrimination and violence are most prevalent) to pursue their dreams. SEE will take the form of high school societies, monitored and maintained by mentors as well as school administrators, in which students will pursue art-based projects that promote a positive relationship with the community.
"We hope to challenge gender stereotypes and create a platform from which girls can shine, through: mentorship, creative expression, and community outreach," states the project proposal.
Brown grew up in the south-west Jamaican town of Southfield in the parish of St. Elizabeth. She is double majoring in neuroscience and behavior and Hispanic literatures and cultures.

According to Brown, gender inequality in Jamaica takes many forms but, most pervasively, involves gender-based violence. The UN reports that one in three Jamaican women have faced intimate partner violence during their lifetimes. In many cases, Jamaican girls suffer from physical, verbal or sexual abuse during their childhoods, often at the hands of a male figure they look up to. While there are several organizations working on gender equality issues in Jamaica, most work with older women in urban areas.
"Gender inequality is cultural in Jamaica," Brown explained. "It's embedded in the way we are socialized, and because of this, it's thought of as 'just the way things are,' until it gets to its extremities as in the worst cases of gender-based violence to which lives are lost."
Brown was aware of this inequality from a very early age and took a stand as a young child when she refused to do chores that were "for the girls" or that her brother wouldn't be expected to do. She remembers being told at school that girls could make themselves a victim if they were too flirty or too unfriendly.
"There weren't many safe spaces. The imminent threat to your body and the silence which strengthens/protects this threat still consumed you even if you followed all the guides," she said, adding, "I really think I'm one of the lucky ones. My parents are supportive and nurtured my feminist beliefs."
The idea for SEE first blossomed after a course Brown took her first year at Wesleyan, "The Theater of Gender" (taught by Katherine Brewer Ball, visiting assistant professor of performance studies), showed her the communicative power of art.
Brown explained that "gender inequality is shrouded by silence" in Jamaica. Thus, there is "no accessible language to challenge gender inequality and to express the experience of survivors. That's where art comes in. I've realized that art has a certain communicative property—it creates languages and conveys messages which would otherwise have been thought of as abrasive."
Creating art can also be very therapeutic for survivors of violence, she added.
SEE will launch this summer with a four-day retreat in St. Elizabeth, Jamaica, featuring workshops on leadership skill development, performing arts, creative writing, photography, and resume building. Twenty-four girls from three high schools will attend; girls will be separated into groups of four to be exposed to the artistic discipline that they have displayed interest in.
In the long run, Brown aims to make a positive and lasting impact on the lives of the girls who engage with SEE.
"I'd want girls to leave our program truly aware of their power as change makers, unafraid of shining, proud of their individuality, and believing that their dreams are attainable. If this happens, we'll see an improvement in academic performance, increase in their community involvement, and we'll see more girls pursuing leadership positions," she said. "Therefore, girls will be less vulnerable to being preyed upon. There will also be greater awareness of gender inequality in the community that will result in an increase in the reporting of instances of abuse, and ultimately a decrease in gender-based violence."