Shapiro's Poetry Translation to Accompany Guggenheim Exhibit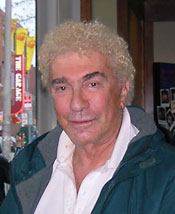 Professor Norman Shapiro's translation of the poem "Clair de lune (Moonlight)," will appear in the audio guide to accompany the Guggenheim Museum's exhibition Mystical Symbolism: The Salon de la Rose+Croix in Paris, 1892–1897, opening June 30.
"Clair de lune," appears in Shapiro's One Hundred and One Poems by Paul Verlaine (University of Chicago Press, 1999). Shapiro, professor of French studies and the distinguished Professor of Literary Translation and Poet-in-Residence at Wesleyan, received the Modern Language Association's Scaglione Prize for translating Verlaine's poetry collection.