Makri Awarded Graduate Scholarship from Greek America Foundation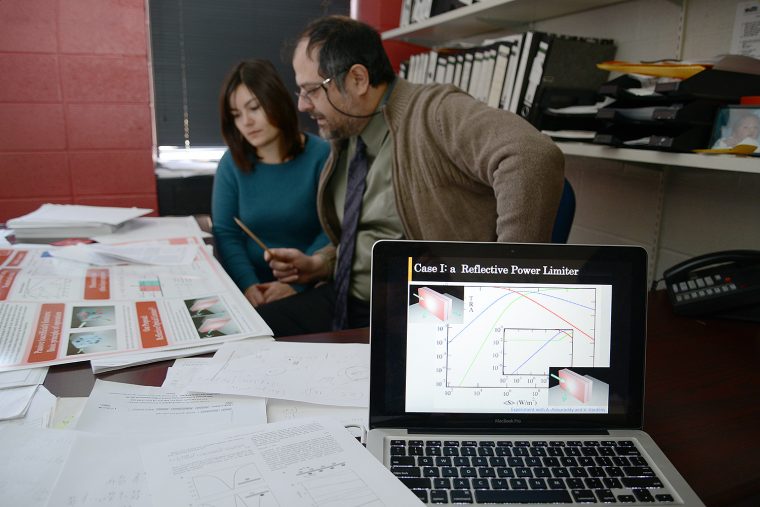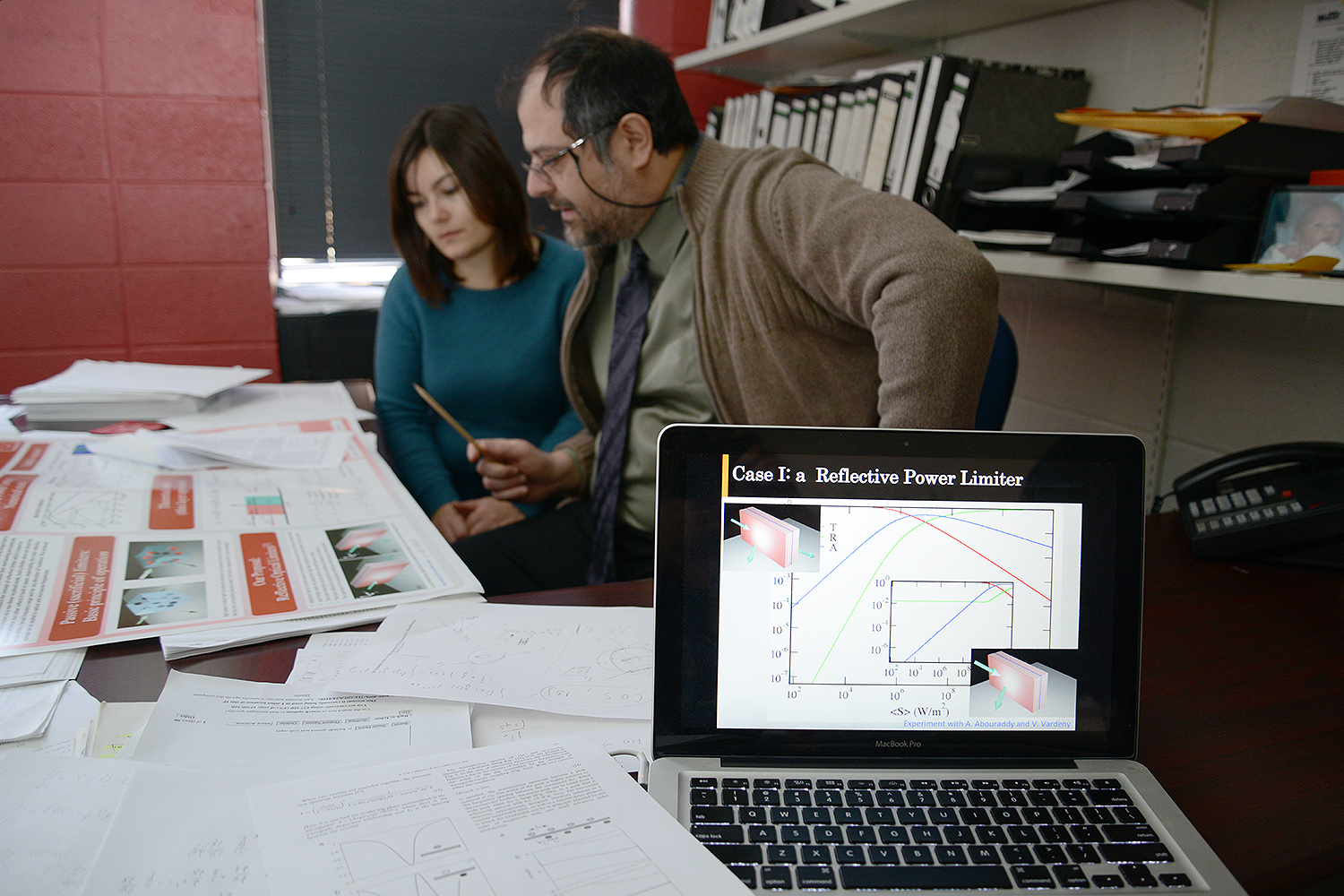 For her ongoing research in developing electromagnetic filters that block high power radiation, physics PhD candidate Eleana Makri recently received a Constantine and Patricia Mavroyannis scholarship from the Greek America Foundation. The $5,000 award will support her doctoral research during the 2017-18 academic year.
At Wesleyan, Makri works with Professor Tsampikos Kottos in the development of the reflective limiter concepts that block high power radiation from damaging sensitive sensors, like the eye, while they allow low power radiation to reach the sensor for further processing. Kottos is professor of physics, professor of mathematics and professor of integrative sciences.
The Mavroyannis scholarship is awarded to Greek and Greek-American graduate students studying in U.S. and Canadian institutions and universities. After completing the scholarship, Makri will submit a brief progress report to the Greek America Foundation highlighting her research efforts.
"[Eleana] has distinguished [her]self as not just one of the strongest applicants, but also as someone whose scientific career we look forward to following," said Jennifer Kellogg, executive director of the Greek America Foundation.