Bruce Performs Final "This Is It" Recital, Ending 6-Year Project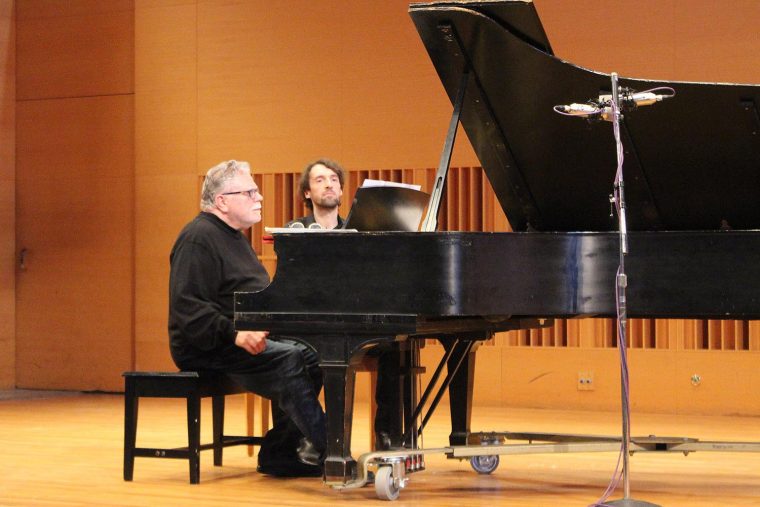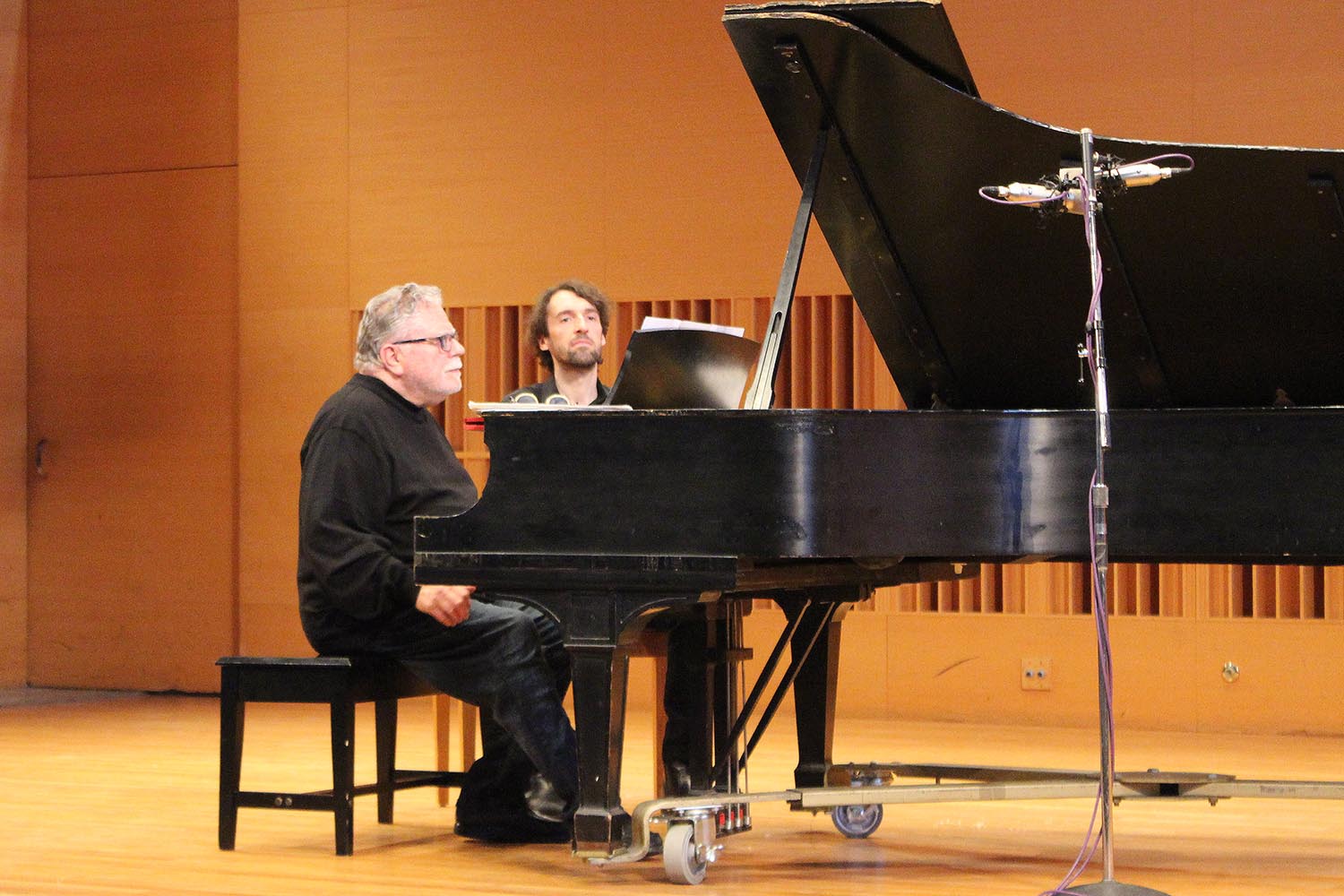 After publicly performing almost 16 hours of his solo piano compositions, Neely Bruce, the John Spencer Camp Professor of Music played his final concert on March 31, concluding a six-year project.
Bruce, who took up piano at the age of 8, began the series titled "This Is It! The Complete Piano Works of Neely Bruce" in 2013. He performed a total of 17 CD-length recitals at Crowell Concert Hall during this time.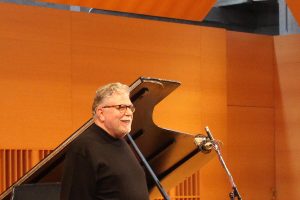 "I thought it might take 12 (recitals), but it ended up being 17," Bruce said. "This was a great opportunity to take stock of my whole life as a composer for the keyboard."
Bruce has composed more than 300 original songs in addition to three full-length operas; five one-act operas; works for orchestra, chamber orchestra, and wind ensemble; chamber music; electronic music; and documentary film scores. He also set the Bill of Rights to music. Read more about his work on neelybruce.com.
"I never set out to be a composer of such an extensive oeuvre for piano," he said.
This spring, Bruce is teaching 18th-Century Counterpoint and Music of the 19th Century.
In March, the Center for the Arts Radio Hour featured a conversation between Neely Bruce and composer, scriptwriter, and essayist Michael Kowalski. They discussed many aspects of the oeuvre—how Bruce writes for the instrument, the stylistic diversity of the pieces, his indebtedness to other composers, and more. The conversation also includes performances of Bruce's "The Feline Sea"; "Playful Edge of the Wave: Image-Based Music for Solo Piano" (Ravello Records); and "Pandiatonic Study No. 3."
Listen to the conversation below: