Grant Supports Digital Design at Wesleyan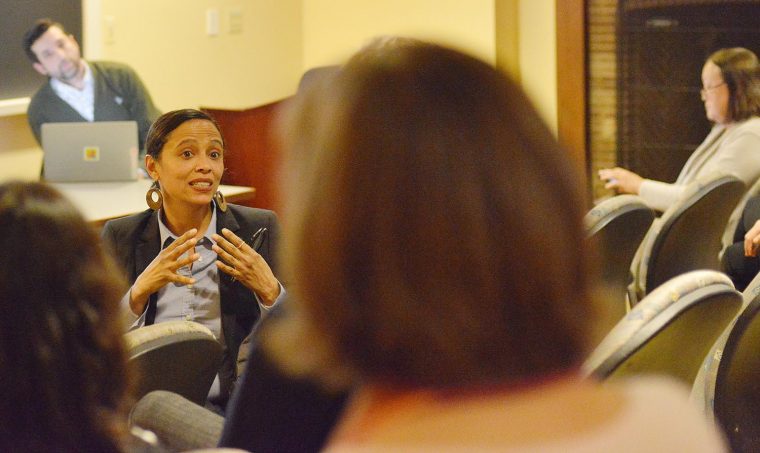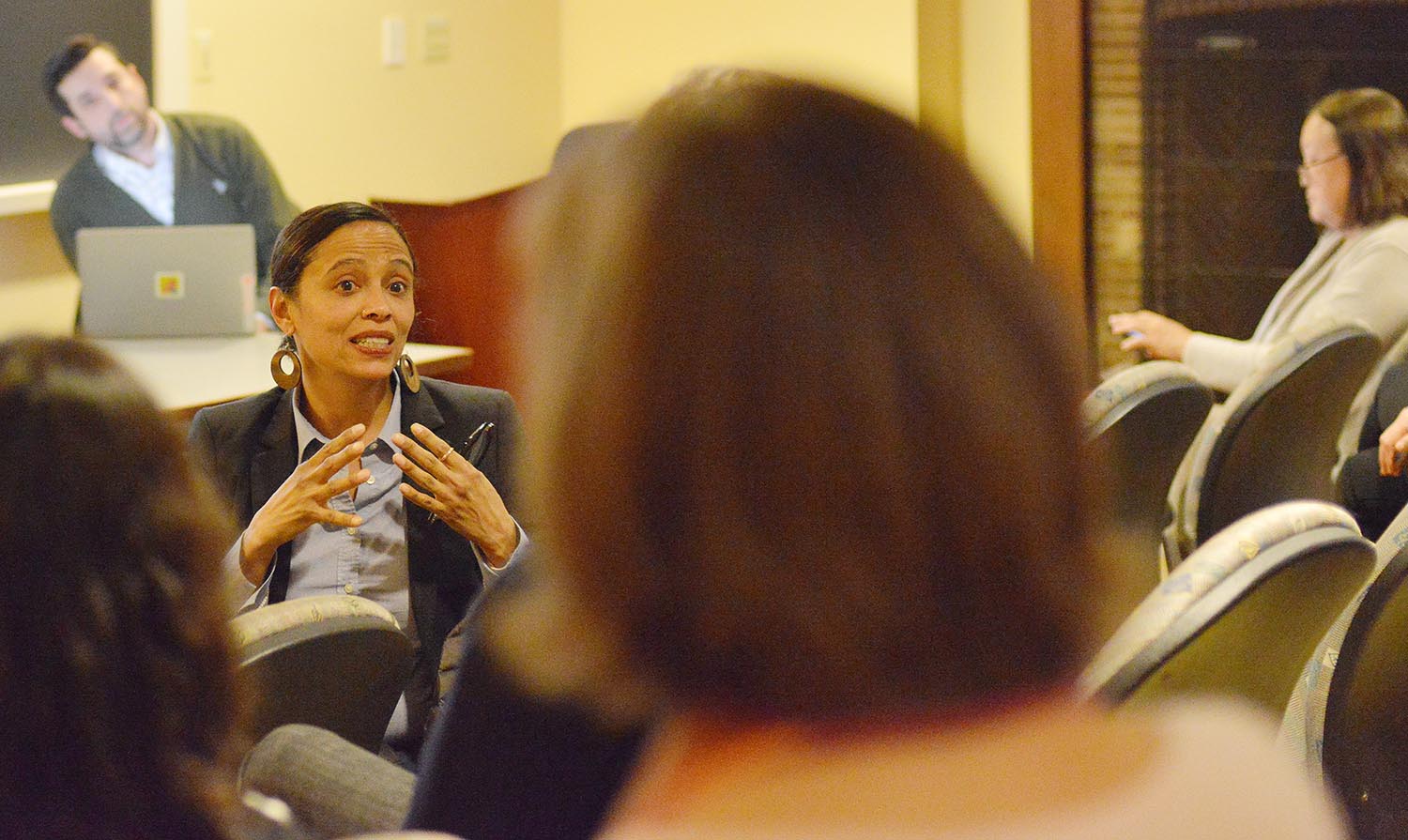 With the support of a new $500,000 grant, Wesleyan will be able to expand its Digital Design Studio and integrate technology more fully into the University's arts program.
The Sherman Fairchild Foundation awarded Wesleyan the grant in March. It will be applied over four years.
"We're very grateful for this award," said Nicole Stanton, dean of the Arts and Humanities Division and associate professor of dance. "The grant will enable Wesleyan to integrate technology more fully into our arts program, support the innovative work of our faculty and students, and expand cross-disciplinary opportunities within the arts and with other disciplines."
The funds will specifically help with the creation of a new comprehensive Digital Design Commons (DDC), which will include renovations of the current Digital Design Studio housed in the Davison Art Center. The studio has already become a gathering space for faculty and students working in photography, architecture, graphic design, scenic design, typography, animation, and various other media. The new commons will include space for studio photography, art documentation, video and motion capture (i.e., green screening), media projection, and 3-D scanning. In addition, Wesleyan will be able to create a large, multidisciplinary space to be used for teaching and projects that promote greater collaboration among students.
The grant also will support expanding the arts curriculum to include new interdisciplinary arts courses that explore composition and improvisation across the arts. These courses will offer students individual and collaborative opportunities to engage in creative practices from a range of disciplinary lenses.
Since expanded curricular and programming needs require additional teaching and technical support, a professor of the practice will be appointed to assist with the daily operation of the DDC and support teaching and research in design and art. In addition, the DDC may employ Tech Tutors, part-time undergraduate work-study students who will offer peer-to-peer tutoring to support arts courses and provide increased monitoring of the expanded DDC spaces. Modeled on successful tutoring programs in writing, mathematics, and data analysis, Tech Tutors will be technically proficient students with previous experience in design, arts, and performance courses.
This spring, a new digital design committee, chaired by Andy Curran, William Armstrong Professor of the Humanities and professor of French, will make concrete recommendations to both Academic Affairs and Facilities about possible new programming and classroom space in the "Alsop Annex," a building that is currently occupied by the Davison Art Center. If the committee's plans are approved by the Board of Trustees, construction on the project would begin thereafter.