The Wesleyan Connection: Campus Snapshot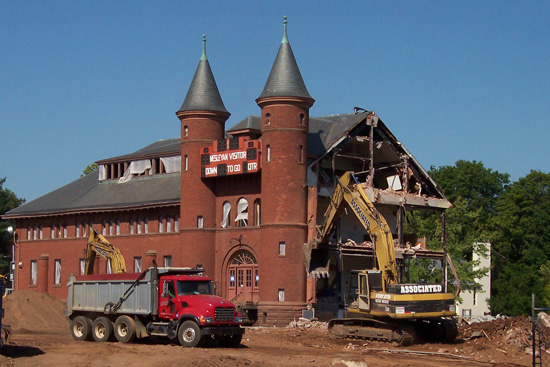 In preparation of the new Suzanne Lemberg Usdan University Center, portions of the old Fayerweather Gymnasium are being removed. Demolition is more than 80 percent completed as of Sept. 6.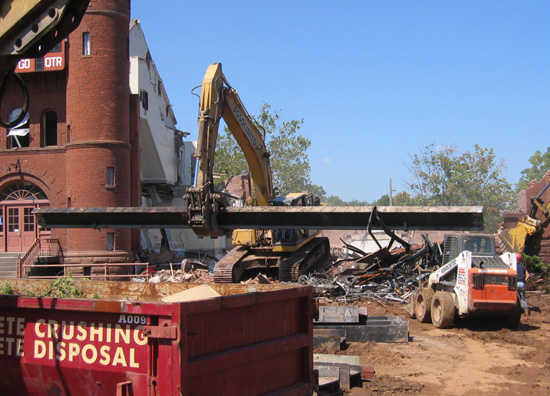 Associated Building Wreckers tear the building apart, beam by beam, brick by brick.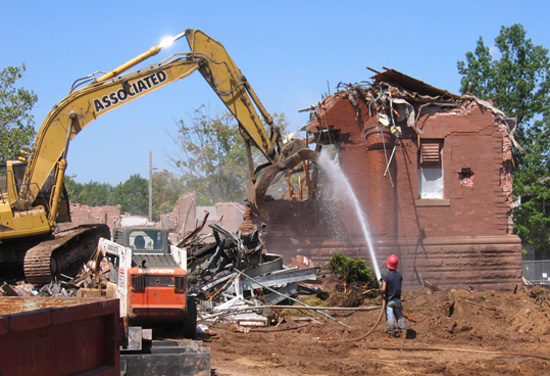 Construction crew members demolish what is left of the Fayerweather pool, built in 1913. Alan Rubacha, Construction Services consultant, is the project manager.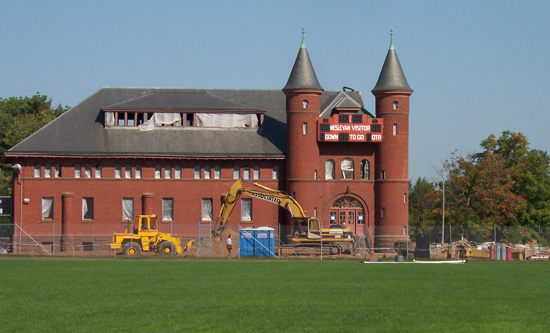 The renovated Fayerweather Gymnasium will become Fayerweather Hall. The facility will host a ballroom, catering kitchen, theater, dance studio and storage. The new university center will be built on the right side of Fayerweather Hall. (Photos by Ryan Lee and Olivia Bartlett)

For more information on this project, visit http://www.wesleyan.edu/masterplan/univcenter_detail2.html