The Wesleyan Connection: Campus Snapshot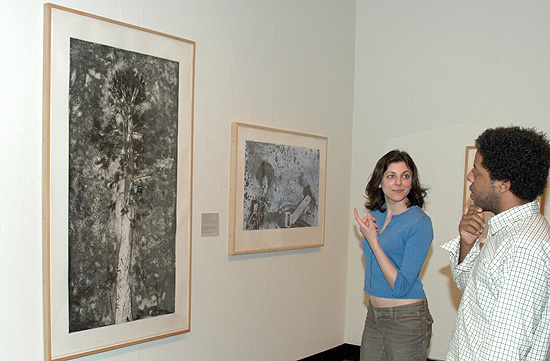 ETCHED IN TIME: Annalisa Kelly '08 and Evan Barton '08 discuss artist Jim Dine's The Pine in a Storm of Aquatint (1978) displayed at Davison Art Center's gallery March 8. The piece was part of the DAC's exhibit "Etching Since 1950."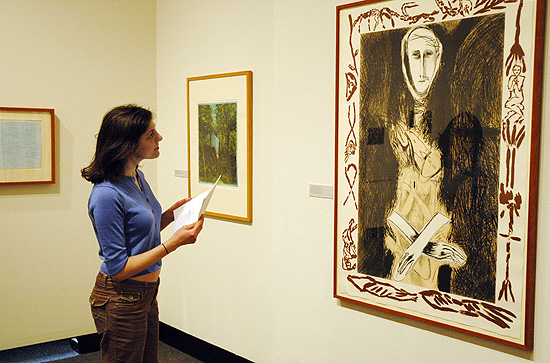 Kelly looks over a seven-plate etching from artist Mimmo Paladino titled Among the Olive Trees (1984). The print was acquired by the Friends of Davison Art Center in 1985.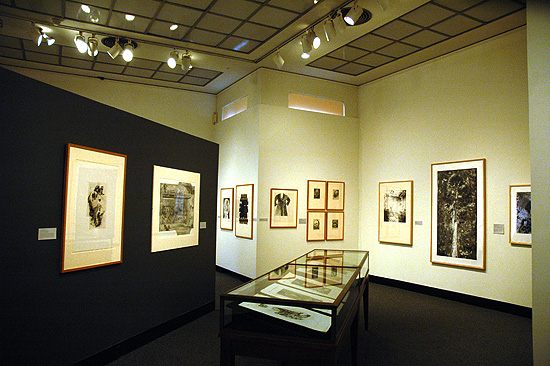 A print titled Incubus (1998) by David Schorr, professor of art, was on display in a glass case inside the gallery. This sequence of proof states record Schorr's process as he developed a single image, created on a copper plate. Schorr's art was among more than 30 etchings on display. (Photos by Olivia Bartlett)