The Wesleyan Connection: Campus Snapshot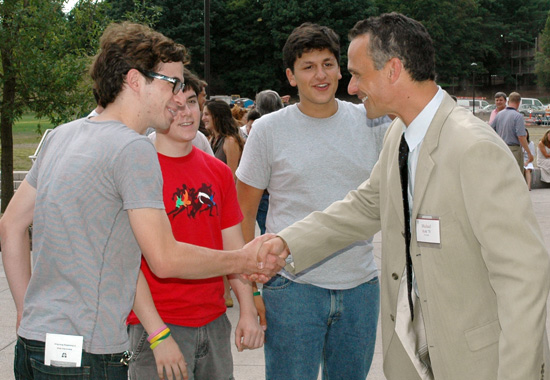 FIRST DAY FOR FROSH: Members of the Class of 2011 arrived on campus Aug. 28 during New Student Arrival Day. President Michael Roth welcomed new students to campus.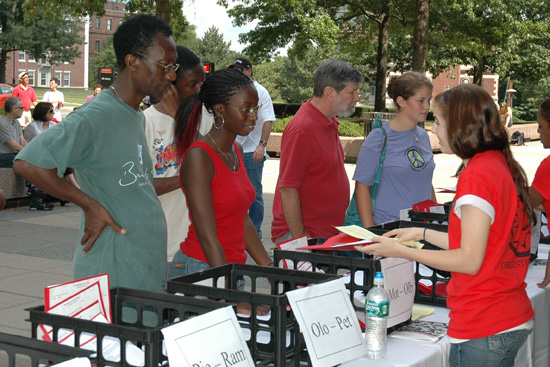 nformation packets were distributed in front of Exley Science Center.
A week-long New
Student Orientation program followed Arrival Day, which is designed to introduce the incoming class to the Wesleyan community and assist with the transition to university life.
New students were immersed in information sessions, meeting with faculty and peer advisors, campus tours, arts events, field trips, dances and a barbecue.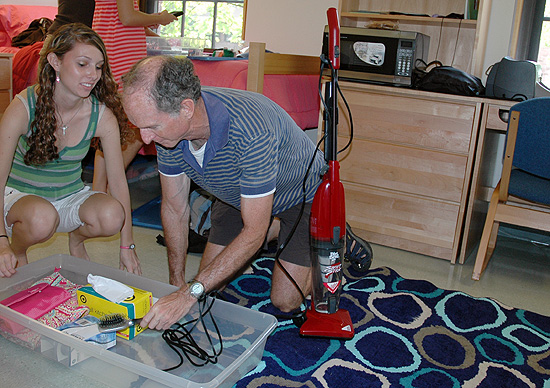 Jack Stewart, right, helps his daughter, Lia Stewart '11, unpack and organize her dorm room in Clark Hall. Lia's mother, Terri, and sister, Carly, also helped Lia get situated. The family flew in  from Gig Harbor, Wa with five suitcases loaded with Lia's college items.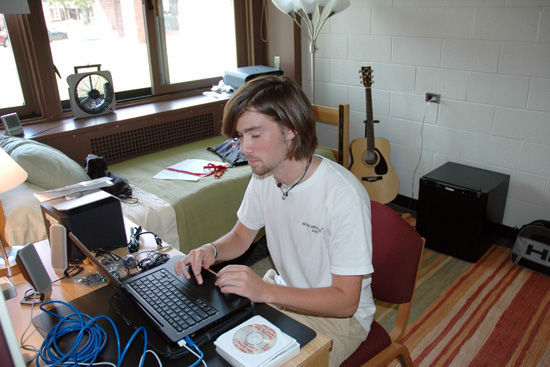 Charley Drake '11 of Great Falls, Va. was all unpacked and settled into his new dorm in West College by midday. "I started unpacking very early," he said.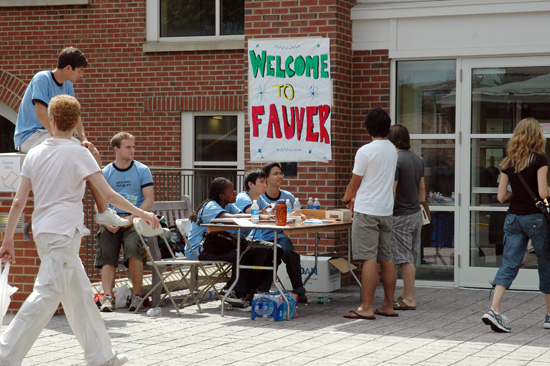 Resident assistants greet new students outside Fauver Field Resident Complex. RAs and Wesleyan staff members helped families move items from their vehicles into the dorm rooms.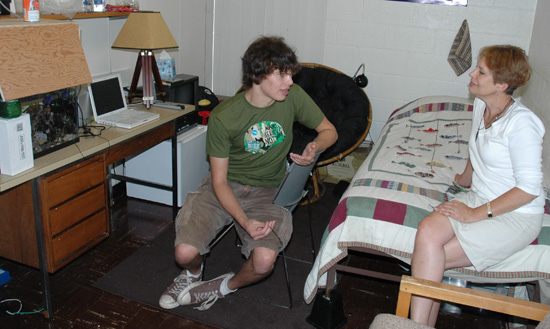 Cynthia Rockwell, associate editor of Wesleyan Magazine, helped her son, Christian Morehouse '11 move into his new dorm room Aug. 28 during New Student Arrival Day. "
It probably took about 20 minutes to move everything up to my room, and then about three hours to get everything unpacked and put away and looking nice, including my fish tank," Morehouse said.
(Photos by Olivia Bartlett)