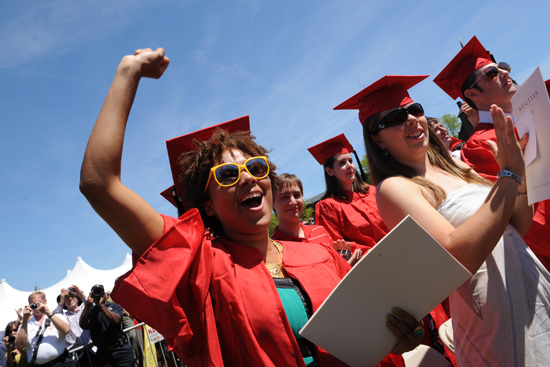 GRAND GRADUATION: Wesleyan University's 176th Commencement ceremony on May 25 awarded 737 undergraduates bachelor's degrees, 29 master of arts degrees in individual fields, 64 master of arts in liberal studies degrees and 12 Ph.Ds.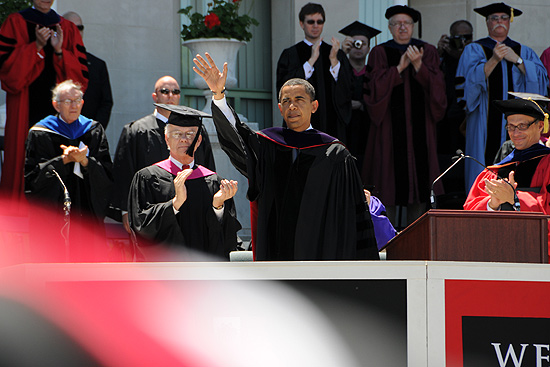 Commencement speaker U.S. Senator Barack Obama (D-Ill.) spoke spoke about challenges graduating students faced from the daily "busyness" of their own lives to the needs for clean renewable power, more teachers for disadvantaged children, to rebuilding New Orleans. To Senator Obama's left is James van B. Dresser '63, chair of the Wesleyan Board of Trustees; to the Senator Obama's right is Michael Roth '78, president of Wesleyan.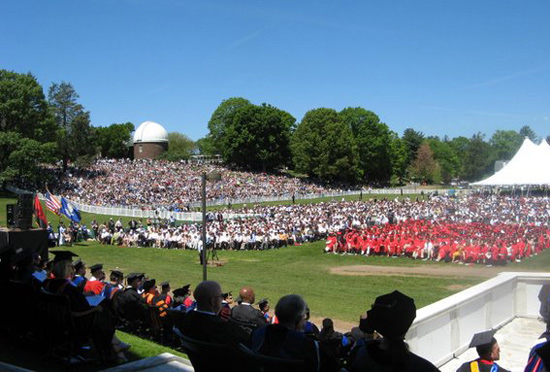 More than 15,000 guests attended the ceremonies to observe the ceremony.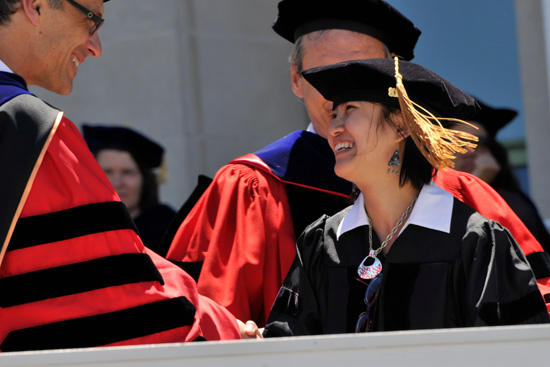 President Roth congratulates Siying Chen for receiving a doctor of philosophy degree for molecular biology and biochemistry.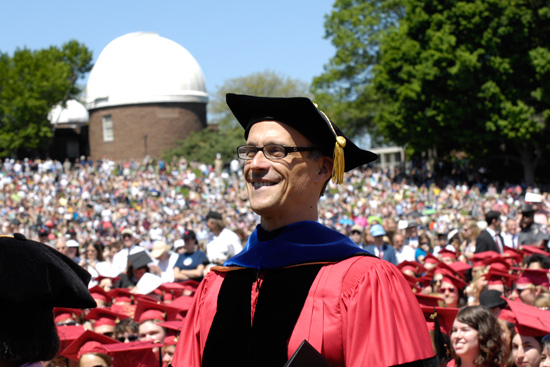 During his remarks, President Roth advised the new graduates to shape the culture in the future, so that it will not be shaped by forces of oppression and violence.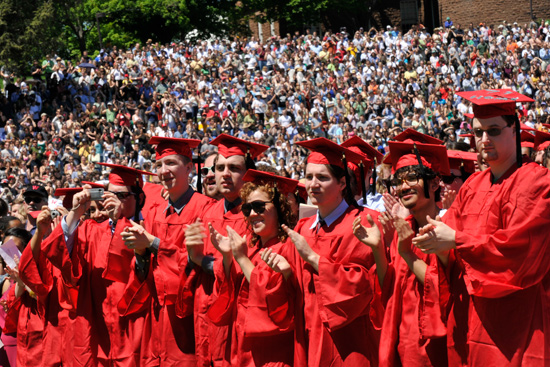 Members of the Class of 2008 applaud Senator Obama during his speech. (Photos by Bill Burkhart, Nicky Lacy, Ryan Lee and Steve Stemler).

Additional photos of the 2008 commencement are online at: http://www.wesleyan.edu/newsrel/announcements/rc_2008/gallery_2.html.