The Wesleyan Connection: Campus Snapshot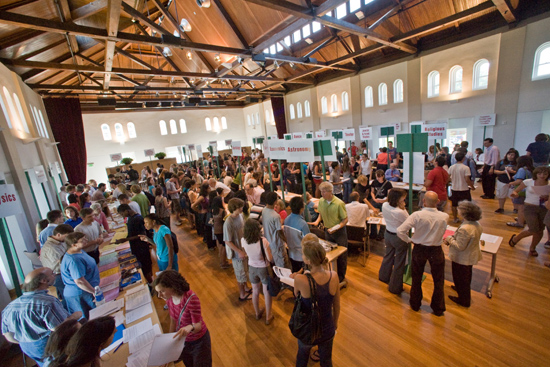 ACADEMIC ADVICE: Students in the Class of 2012 had the opportunity to meet professors and acquire information on majors from all departments and programs during an Academic Forum Aug. 27 in Beckham Hall. Faculty and department representatives answered questions about course offerings and signed "permission of instructor" and "prerequisite override" forms at the two-hour event.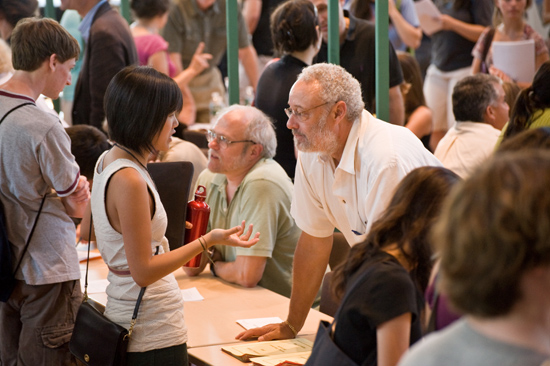 In center, Alex Dupuy, the Class of 1958 Distinguished Professor of Sociology, chair of sociology, talks to a student about the Sociology Department's courses. Left of Dupuy, seated,  is Joseph Rouse, Chair and professor, Science in Society Program, Hedding Professor of Moral Science in the philosophy department.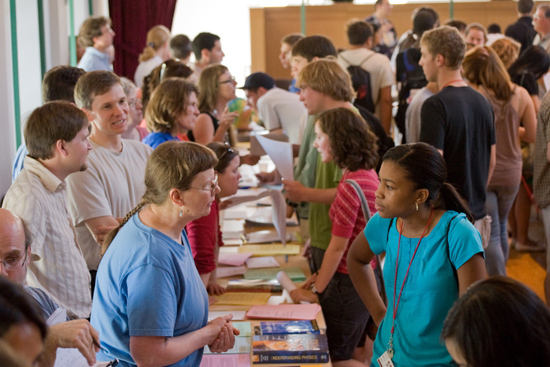 At left, Lynn Westling, visiting associate professor of physics, speaks to a student about course offerings in the physics major. The faculty pictured behind Westling are Francis Starr, assistant professor of physics and Greg Voth, assistant professor of physics.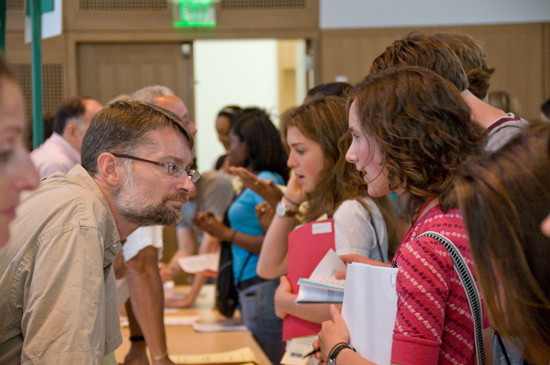 Stephen Angle, left, associate professor of philosophy, associate professor of East Asian studies, speaks to a student about a major in philosophy.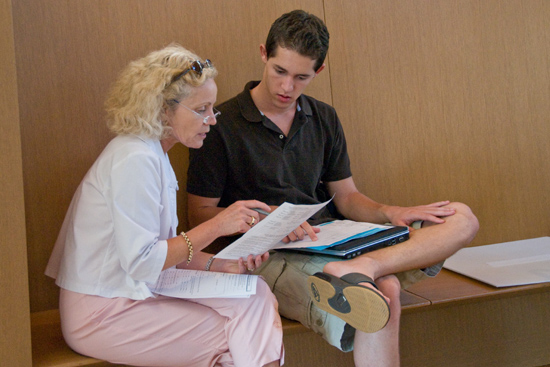 Ruth Striegel-Moore, the Walter A. Crowell University Professor of the Social Sciences, professor and chair of psychology, advises a student on his course selections. (Photos by Bill Burkhart, university photographer, and Lauren Valentino '10)