Senior Writes for 2 Film Publications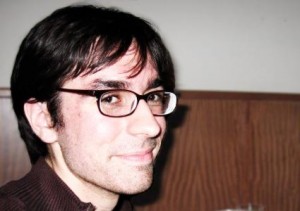 Matt Connolly '09 is the author of several film reviews , published in Reverse Shot, a quarterly, independently published film journal. Last winter, Connolly sent writing samples to the Reverse Shot editors and he was offered a contributing writer position. Since, he has written reviews on the films Boy A, The Chronicles of Narnia: Price Caspian, Felon, The Incredible Hulk, Frozen River, and others online here.
Connolly also had the opportunity to attend press screenings for select films and have his reviews published the day a film is released.
"As film criticism is ultimately a field I want to pursue, its been a truly amazing experience," he says. "I've even had the privilege of having my articles looked at by the editor Michael Koresky, who has offered wonderful advice on both writing and film."
In addition, Connolly had the opportunity to intern with American Theatre Commuications Group this summer, where he wrote articles for American Theatre magazine on notable upcoming productions throughout the country for the September and October 2008 editions.
"Interning at American Theatre was a dream, and I'd recommend it to anyone interested in arts journalism," he says. "The magazine allowed me to interview playwrights, actors, directors and even makeup artists."