Lawrence Lessig: "Wrongs of Corporate Speech" Topic of Annual Hugo L. Black Lecture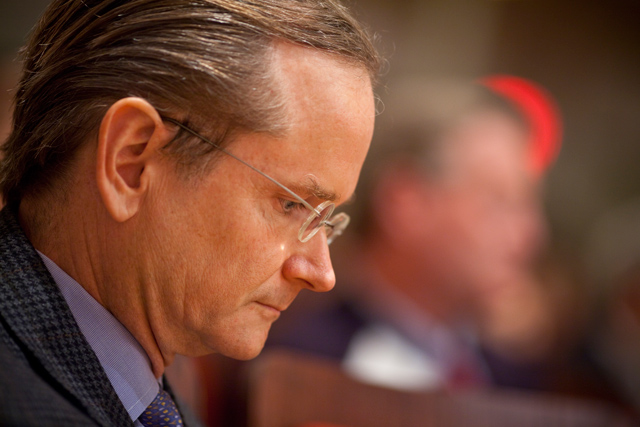 Ethics leader and law professor Lawrence Lessig will speak on "Speech and Independence: The Wrongs of Corporate Speech," during the 19th Annual Hugo L. Black Lecture on Freedom of Expression. The event is at 8 p.m. April 7 in Memorial Chapel.
Lessig is professor of law at Harvard Law School and the director of the Edmond J. Safra Foundation Center for Ethics. As director, Lessig is leading a five-year project studying "institutional corruption" relationships which are legal, even ethical, but which weaken public trust in an institution.
Prior to Harvard, Lessig was a professor at Stanford Law School, where he founded the school's Center for Internet and Society, and at the University of Chicago. He clerked for Judge Richard Posner on the Seventh Circuit Court of Appeals and Justice Antonin Scalia on the United States Supreme Court.
For much of his career, Lessig has focused his work on law and technology, especially as it affects copyright.
Lessig has won numerous awards, including the Free Software Foundation's Freedom Award, and was named one of Scientific American's Top 50 Visionaries.
The Hugo L. Black Lecture on Freedom of Expression was inaugurated in 1991-92 and named in honor of the late U.S. Supreme Court Justice. The annual event is endowed by a gift from Leonard S. Halpert '44, Esq. Halpert has provided a commentary of Professor Lessig's work.
Past Hugo L. Black Lecturers include Anthony Lewis, Pulitzer Prize-winning columnist, The New York Times; Nadine Strossen, president of the American Civil Liberties Union; Abner Mikva, former chief judge, U.S. Court of Appeals for the District of Columbia; Floyd Abrahms, the William J. Brennan Visiting Professor of First Amendment Law at Columbia University; Margaret Marshall, chief justice, Supreme Judicial Court of Massachusetts; Laurence H. Tribe, the Carl M. Loeb University Professor at Harvard University, among others.