Missed Connections short by Robertson '01 at Tribeca Film Festival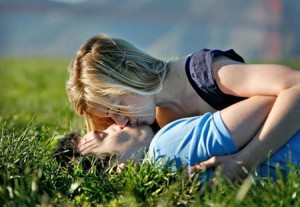 Missed Connections, a short documentary directed and produced by Mary Robertson '01, will have its world premiere at the Tribeca Film Festival in Manhattan in April.
Once found on the back pages of local papers, Missed Connections is a forum on Craigslist where those who regret their timidity make appeals to the "Ones Who Got Away." Robertson's documentary peers inside these popular online messages-in-a-bottle asking whether love lost can be found again.
Robertson is a producer and director of nonfiction media. For television she has produced and directed long- and short-form documentary programs for major broadcasters. She recently completed work producing two hours of This Emotional Life, PBS's popular series on happiness. For radio, Robertson has produced and reported several segments for public radio's award-winning series This American Life. In independent film her work includes the documentary short The Bear Hunter, which screened around the world and at dozens of Film Festivals including Silverdocs, the Berkeley Art Museum and Pacific Film Archives, and the New York Underground Film Festival.
Robertson majored in film at Wesleyan and graduating with honors. She now resides in Brooklyn.
Missed Connections will screen in the shorts program Flashback at the Tribeca Film Festival at the following times:
Friday, April 23, 5:45 p.m.
Village East Cinemas 181 Second Avenue at 12th Street
Saturday, April 24, 10 p.m.
SVA Theater 333 West 23rd Street, between 8th and 9th Avenues
Friday, April 30, 1:30 p.m>
Clearview Cinemas Chelsea 260 West 23rd Street, between 7th and 8th Avenues
Sunday, May 2, 2:30 p.m.
Tribeca Cinemas 54 Varick Street, at Canal below Laight Street