Fraser '82: "Our Way of Saying Goodbye"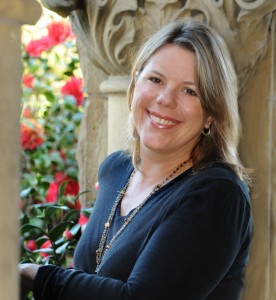 Laura Fraser '82 wrote the May 28 "Modern Love" column for the New York Times. In "Our Way of Saying Goodbye," Fraser traces the role of the Italian farewell, "ci vediamo," or, "we'll see each other" in her long-time, but sporadic, relationship with "The Professor," her sometimes-married lover.
She writes that earlier on, the words served as affirmation that "he would always stitch in and out of my life, and that this stitching was slowly mending my heart." Ultimately, it again allowed the lovers to avoid "goodbye," when he is diagnosed with liver cancer.
Fraser's memoir on their meeting, An Italian Affair, details the healing that this love provided soon after the end of her 18-month marriage. It was published in 2001. The sequel, detailing her life in the years after their affair finally ends, All Over the Map, was published June 1, 2010.