Mellon Foundation Supports Curatorial Institute, Certificate Program at CFA
The Andrew W. Mellon Foundation has awarded Wesleyan's Center for the Arts (CFA) $750,000 to support the development of artists' new work, interdisciplinary collaborations, co-teaching initiatives and arts-based campus-wide projects as well as the planning and partial funding of the Institute for Curatorial Practice in Performance (ICPP), a new post-graduate professional certificate program for performing arts presenters.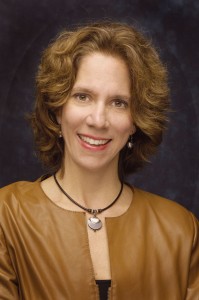 "The CFA's goal is to elevate the place of art, artists and the artistic process at Wesleyan in ways that innovatively strengthen teaching, student learning and art-making," says Pamela Tatge, director of the Center for the Arts. "The Mellon-funded projects will help to achieve these goals by supporting the creative practice of diverse artists; sponsoring cross-disciplinary exchange and new course development; engaging students in a wide variety of opportunities to make, experience and understand art; and launching the ICPP to enhance professional practice in the presenting field."
Tatge anticipates that by the end of the grant's four-year period, powerful new connections will exist between numerous faculty in different departments and between faculty and visiting artists, "so that the arts are more organically integrated into non-arts areas at Wesleyan."
Institute for Curatorial Practice in Performance
The Institute for Curatorial Practice in Performance (ICPP) brings artists, presenters, academics, and other performing arts professionals together to develop a responsive curatorial practice combining the best techniques, methods and processes from the fields of visual arts and performance. Starting in summer 2011, ICPP will offer a professional certificate program in Curatorial Practice in Performance at Wesleyan.
The certificate program will last nine months and consist of three semesters anchored by three on-campus residency periods. ICPP will have a small group of core faculty members from Wesleyan and other universities, as well as guest faculty members who have specialized professional knowledge. The curriculum is centered on three core themes: Artistic and Curatorial Practice, Social and Cultural Context and Entrepreneurial Strategies.
Expansion of Cross-Disciplinary Opportunities for Performing Artists
Wesleyan has been a pioneer in the field of visiting artist residencies on college campuses. Most notably, the CFA has forged long-term collaborations between dancers/choreographers and Wesleyan faculty including Liz Lerman with faculty in the life sciences and Eiko Otake with faculty in East Asian Studies.
Working on the Wesleyan campus over many years, these artists have collaborated with diverse faculty and students, contributing to a variety of curricular and co-curricular activities. These residencies have had multi-dimensional impacts on both the artists' work and the work of other faculty members because the CFA has succeeded in combining the research interests of the visiting artists with the scholarly interests of the resident faculty members.
With Mellon funding, the CFA will expand opportunities for this kind of engagement to other artists in the performing arts by commissioning and presenting cross-disciplinary work; integrating the arts into campus-wide explorations; promoting pedagogical exchanges between artists and non-artists; and increasing student engagement.
For more information about Wesleyan's Center for the Arts, visit www.wesleyan.edu/cfa.
For more information about the Andrew W. Mellon Foundation, visit www.mellon.org.