Friedman '91 becomes President of MTV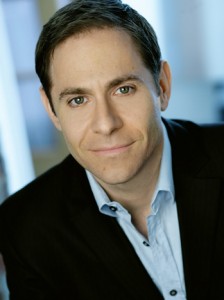 Stephen K. Friedman '91 has been promoted to president of MTV. Since the fall of 2008, he has been general manager, and he will now oversee MTV, MTV2, mtvU, MTV.com, MTV Hits and MTV Jams.
During Friedman's tenure, MTV has had five consecutive quarters of growth, and launched such successful shows as Teen Mom, 16 and Pregnant, Life as Liz, and the upcoming Teen Wolf. He joined MTV in 1998 and started MTV's strategic partnerships and public affairs department. As general manager, he launched mtvU, the channel dedicated to college students, in 2004, and helped shape the channel's Emmy Award-winning Sudan campaign to protest genocide in Darfur.
In announcing his promotion, The Los Angeles Times writes: "Over the years, [Friedman] has been instrumental in many of MTV's social and political causes. … He was deeply involved in MTV's award-winning 'Fight for Your Rights' campaign and its 'Choose or Lose' political drive. Before joining MTV, Friedman was director for the PEN American Center, an international writers' human rights organization."