Her '13, Witkin '13 Explore Korean, Russian Culture as Language Scholars
한국말 하실 줄 아세요? (Can you speak Korean?)
Judy Her '13 can. And by the end of this summer, she hopes to be fluent.
As recipients of a U.S. Department of State Critical Language Scholarship, Her and Daniel Witkin '13 are spending 10 weeks in intensive language institutes this summer. The CLS Program provides fully-funded, group-based intensive language instruction and structured cultural enrichment experiences.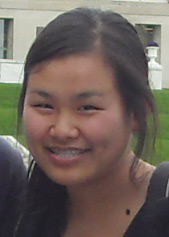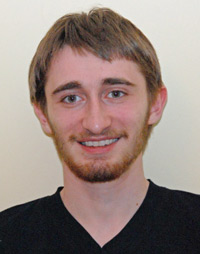 Her is currently studying the Korean language in Jeonju City, South Korea at Chonbuk National University, and Witkin is studying the Russian language in Kazan, Russia at the Kazan Institute of Social Science and Humanities.
"I hope to fully immerse in the Korean culture and to explore the country," says Her, who is majoring in film studies and East Asian studies. "I want to get the most out of this program, to take advantage of every opportunity that is given because I know that my participation will benefit me immensely."
Witkin, who is majoring in film studies and Russian and Eastern European studies, hopes to "drastically improve my Russian speaking, reading, and comprehension capability, which at this point is admittedly fairly meager," he says. "Luckily, going abroad to do an intensive language program is probably one of the more effective ways to address this."
Prior to their departure, Her and Witkin attended an orientation program with the American Councils CLS staff, U.S. Department of State officials and representatives from the respective host country embassies in Washington DC in early June.
The Wesleyan students join approximately 575 undergraduate and graduate students nationwide who received a scholarship to study languages in 14 countries where these languages are spoken. The 2011 CLS Program received more than 5,200 applications.
CLS Program participants are expected to continue their language study beyond the scholarship and apply their critical language skills in their future professional careers.
Her studied the Korean language at Wesleyan for two years with language instructor Hyejoo Back. Back and her high school history teacher, Drew Daniels, recommended Her for the scholarship.
"To me, fluency is not a mere desire, but a requirement for me and my profession," Her explains. "In the future, I hope to work with the Korean entertainment industry, specifically film/animation/TV, and communication with the cast and crew is essential."
Witkin hopes to leave his future plans open.
"In the short term, I need to find a way to continue my studies at school so that I don't backslide, but instead continue to improve," he says. "I would like to do something in Russia at some point."
The U.S. Department of State launched the Critical Language Scholarships for Intensive Summer Institutes in 2006 to increase opportunities for American students to study critical-need languages overseas. The program is part of a wider U.S. government effort to expand the number of Americans studying and mastering critical languages.
The CLS Program is administered by the Council of American Overseas Research Centers (CAORC) and American Councils for International Education. For more information on the CLS scholarship click here.