De Siefe '95 Writes Study of Frank Tashlin's Comic Films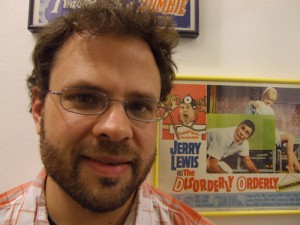 Ethan de Siefe '95 has written an entertaining new book, Tashlinesque: The Hollywood Comedies of Frank Tashlin (Wesleyan University Press). In the preface of his study, de Siefe writes:
"Director Frank Tashlin left an indelible impression on American and global film comedy. His films are some of the funniest, most visually inventive comedies ever made, and they feature landmark performances by some of the greatest comedians in American film history, a list that includes not only Bob Hope and Jerry Lewis, but Porky Pig, Daffy Duck, and Bugs Bunny."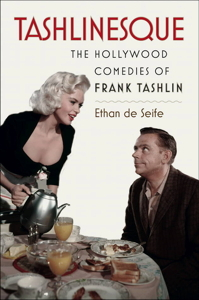 Tashlin (1913–1972) was a supremely gifted satirist and visual stylist yet his name is not well known today and he has been often regarded as an anomaly or curiosity. De Siefe finally gives the director the attention he deserves in this career-spanning survey.
Tashlinesque examines the director's films in the contexts of Hollywood censorship, animation history, and the development of the genre of comedy in American film, with particular emphasis on the sex, satire, and visual flair that comprised Tashlin's distinctive artistic and comedic style. Through close readings and pointed analyses of Tashlin's large and fascinating body of work, the author gives us original insights into such classic films as Will Success Spoil Rock Hunter?, The Girl Can't Help It, Artists and Models, The Disorderly Orderly, and Son of Paleface, as well as numerous Warner Bros. cartoons starring Porky Pig, among others. The book includes a complete filmography.
De Siefe is an assistant professor of film studies at Hofstra University and the author of the book This Is Spinal Tap.