Faust MA '05 Co-Edits Book on Prevention vs. Treatment in Health Care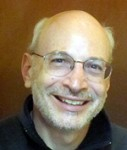 Dr. Halley Faust MA '05 is co-editor (with Paul Menzel) of Prevention vs. Treatment: What's the Right Balance? (Oxford University Press). In the West, prevention is usually underfunded while treatment receives greater priority. This book explores this observation by examining the actual spending on prevention, the history of health policies and structural features that affect prevention's apparent relative lack of emphasis, the values that may justify priority for treatment or for prevention, and the religious and cultural traditions that have shaped the moral relationship between these two types of care.
The publication helps clarify the nature of the empirical and moral debates about the proper balance of prevention and treatment by offering essays from a wide range of perspectives, many of them not often heard from in health policy. The book compares prevention and treatment by looking comprehensively—philosophically, legally, religiously, and scientifically—at their underlying values.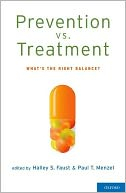 Contrary to common beliefs that prevention is lamentably underemphasized, there may be grounds in contemporary western values for prioritizing treatment over prevention, though rationally that appears to make little sense. Several essays in this volume examine such alleged reasons for according moral priority to treatment. Other essays consider major religious traditions for their views on the relative importance of treatment and prevention, as is the interesting intersection of western acute medicine and Confucian values in Hong Kong.
Essays are organized in three sections: Part One—Evidence, Policy, and History; Part Two—Philosophical and Legal Analysis; and Part Three—Religious and Cultural Perspectives.
Faust, MD, MPH, MA, is a preventive medicine physician, philosopher, health care executive, and venture capitalist, and the president-elect of the American College of Preventive Medicine. He is clinical associate professor of family and community medicine at the University of New Mexico.