Bloom '75 Writes a New Children's Book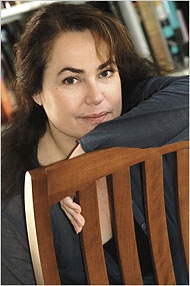 Acclaimed writer Amy Bloom '75, known for her award-winning fiction (Away, Where the God of Love Hangs Out) and nonfiction, has written her first children's book, Little Sweet Potato (HarperCollins), to be released August 21. The book is published under the name Amy Beth Bloom, with illustrations by Noah Z. Jones. Bloom is writer-in-residence at Wesleyan.
In the book, Little Sweet Potato rolls away from his patch and is forced to search for a new home. He stumbles upon some very mean plants on his journey and begins to wonder if maybe he is too lumpy and bumpy to belong anywhere.
Tammy La Gorce in The New York Times recently talked to Bloom about writing for a new audience. The character of Little Sweet Potato grew out of stories she told her two daughters and her grandchild.
LaGorce writes: "A sense of humor — some critics have called it dark — courses through Ms. Bloom's work. Her work as a psychotherapist, which she continued through 2002, may have helped inform it. But 'I think of myself as cheerful and realistic,' not dark, she said.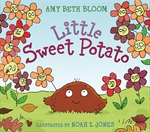 "A favorite philosophy — hope for the best and prepare for the worst — is very much in Little Sweet Potato,' she said. 'One always wants to say to children, 'It will be fine, everyone will be nice.' But it's not always fine or nice. And still it can be O.K. I wanted to write about that a little,' Ms. Bloom said."
In the Times article, Bloom mentions the possibility of writing sequels to this book and also talks about the new novel she is working on, It Is Good We Are Dreaming. She notes that it takes much longer to finish a novel than a children's book.