Garcia '88 Co-Directs Documentary about NYC Pick-Up Basketball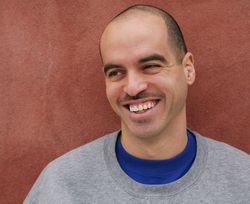 Hip-hop DJ Bobbito Garcia '88 and photographer Kevin Couliau have co-directed Doin' It in the Park, a new documentary about the popular culture of pick-up basketball, played in parks all over New York City's five boroughs.
Shot at 180 courts in 75 days, the film covers a cross-section of players both professional and amateur, including Julius "Dr. J" Erving, Kenny Smith, "Pee Wee" Kirkland, "Fly" Williams, God Shammgod, Tim "Headache" Gittens, Corey "Homicide" Williams, Kenny Anderson, Jack Ryan, Richard "Crazy Legs" Colon, Niki Avery, Milani Malik, and the Park Pick-Up Players of NYC.
The filmmakers traveled to most of the film locations by bicycle, carrying camera equipment and a basketball in their backpacks.
On NBC News.com, Matthew R. Warren reports that Garcia was interviewed recently about the film on NBC's New York Nightly News: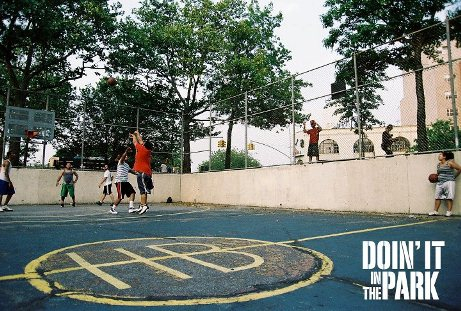 "As amazing as the history is of categories of documentaries of basketball, no one's actually done the most common denominator," said Garcia …. "Whether you're Lebron James or President Obama, you've played pickup basketball."
Links of interest:
Video interview with Bobbito Garcia at Okay Player.com