Concerts, Workshops, Courses in Music, Public Life Exploration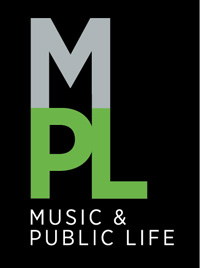 During the 2012-2013 academic year, Wesleyan will celebrate and study the sounds, words and spirit of music in public at the local, national and transnational levels through concerts, workshops, gatherings and courses, all designed to cross disciplines and to engage both the campus and regional communities.
Wesleyan's new Music and Public Life series, presented by the Center for the Arts and Music Department, has a global scope and features performances and lectures by scholars and artists from nine different countries. Events during the fall semester include the New England premiere of "Voices of Afghanistan" (Sept. 28) and concerts by Noah Baerman (Nov. 2), Cross Street A.M.E. Zion Church Choir and Rani Arbo and daisy mayhem (Nov. 8), and La Cumbiama eNeYé (Colombia) and Merita Halili and The Raif Hyseni Orchestra (Albania) (Nov. 9); talks by ethnomusicologist Anthony Seeger (Nov. 8) and Ben Ratliff of The New York Times (Nov. 14); and a celebration of the centenary of John Cage (Dec. 5-8).
As part of the celebration, the public is invited to explore, share, and remix the sounds of Middletown throughout the year as part of MiddletownRemix, a project that combines location-based cell phone technology, a database, and a web application allowing individuals to record and store sounds and images of Middletown using free mobile phone software for iPhone/iOS and Android devices. These sounds will ultimately be remixed and performed by students, faculty and community members on Saturday, May 11, 2013.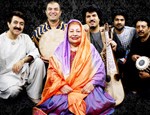 The Music and Public Life series is supported by grants from The Andrew W. Mellon Foundation and the New England Foundation for the Arts, and is co-sponsored by the Allbritton Center for the Study of Public Life, the Center for the Arts, the Music Department, the Office of Academic Affairs, the Office of the Dean of Social Sciences and Interdisciplinary Programs, Wesleyan Writing Programs and the Shasha Seminar for Human Concerns.
For a full listing of all Music and Public Life events, click here.