Garrison '67 Publishes New Poetry Collection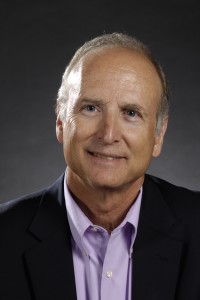 David Lee Garrison '67 is the author of Playing Bach in the D.C. Metro: New and Selected Poems, just released by Browser Books Publishing. Most of the poems are in free verse, although there are three sonnets, one triolet, and one poem in rhyming three-line stanzas. The title of the book refers to an experiment by Washington Post columnist Gene Weingarten, who had concert violinist Joshua Bell, dressed as a street busker, play Bach in the D.C. Metro to see if anyone would stop and listen.
Poet Colette Inez says: "In compact, deftly written poems, David Lee Garrison manages a variety of voices: humorous, down home, wildly surreal, and compassionate. His poems show a special gift for creating character and mood, and they linger in memory."
Garrison shares some thoughts about his writing: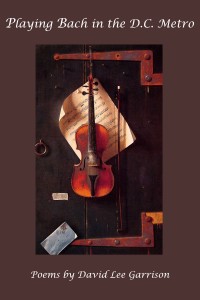 "My main goal as a poet is to communicate, so my poems are not hard to understand with a first reading. In all of them, however, I try to achieve a depth that invites a second or third reading as well.
"I have written poetry since I was sixteen years old, when I turned to it as a way of coming to terms with the passion and confusion of adolescence. My poems emerged then, and still emerge, mainly from memories. I fashion bits and pieces of my past into fictionalized configurations in a search for something more meaningful, more transcendent than my personal experience.
"This process often leads me to tell, or at least hint at, a story. Most of my stories stem from everyday situations that bring deep emotions to the surface. Some of these situations are humorous, and reviewers invariably notice the humor in my work. It is a whimsical humor at times, but not frivolous; it almost always reveals a hint of darkness reminiscent of that thin line between laughing and crying."
Garrison chaired the Department of Modern Languages at Wright State University and has taught poetry workshops at Antioch University and the University of Dayton. Poems from his previous collection, Sweeping the Country, were featured on the radio and online by Garrison Keillor and Ted Kooser.
Bach in the D.C. Metro
by David Lee Garrison
For a story, The Washington Post
has a concert violinist wearing jeans,
tennis shoes, and a baseball cap
stand near a trash can
at rush hour in the DC Metro
and play Bach on a Stradivarius.
Partita No. 2 in D Minor
sings to commuters in the station
why we must live.
A thousand people stream by.
Seven of them pause
and thirty-two dollars float
into the open violin case.
A café hostess who drifts
to the door whenever she is free
says Bach gives her peace,
and children wade into the music
as if it is water, listening
until rescued by parents
who have somewhere to go.
Reprinted with permission of the author.