High School Students May Enroll in New Pre-College Study Program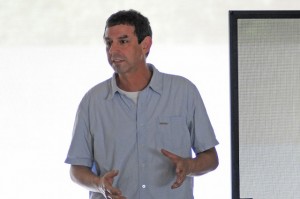 This summer, high-achieving high school students from around the world will have the opportunity to delve into the Wesleyan experience by enrolling in online courses.
Wesleyan's Office of Continuing Studies will launch a pilot project offering non-credit online courses featuring some of Wesleyan's areas of strength such as psychology, creative writing, environmental studies, and music as part of the new Pre-College Study program.
"These subject areas are in high demand, but difficult for many high school students to find," said Rob Rosenthal, provost and vice president for academic affairs. "These online courses, characterized by small class size and personal interaction between faculty and students, will recreate some of the seminar feeling that is a hallmark of Wesleyan."
The four initial courses are:
History of Rock and R&B, taught by Eric Charry, professor of music; Environmental Studies, taught by Helen Poulos, postdoctoral teaching fellow in environmental studies; Topics in Psychology, taught by Noel Garrett, visiting lecturer in Graduate Liberal Studies; and Flash Fiction, taught by Martine Bellen, author and visiting lecturer in Graduate Liberal Studies. Learn more about these classes here.
With a fully-online course, students can log in, interact with classmates, participate in writing and interactive projects, complete assignments, and gain valuable, individualized feedback from their professors. Students will receive a Certificate of Completion with an option for a letter grade.
Registration will open in March. Tuition is $1,400 per eight-week course.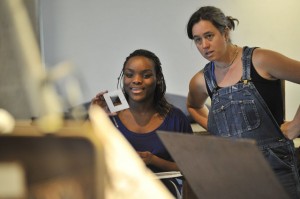 High school juniors and seniors also have the opportunity to take courses on campus during the summer, enjoying academic, social and intellectual opportunities unique to Wesleyan. For five weeks, enrolled high school students may take courses alongside Wesleyan students to earn full college credit.
Summer classes on campus meet Monday through Friday for two hours each day. More than 25 courses are available, including Drawing I, the Principles of Biology, Introduction to Economics, Political Communication, Visual Storytelling, Computer Programing, Foreign Policy at the Movies, Calculus, Applied Data Analysis, Creative Nonfiction Writing and more. Housing will be available for pre-college students during the July session.
"To round out the academic experience, students take part in activities outside the classroom, such as picnics, performances, movie nights and other outings," said Sheryl Culotta, director of Continuing Studies. "This preview of college student life provides occasions for personal growth, enjoyment, and the opportunity to develop memorable friendships."
Tuition for Summer Session courses is $2,800.
Learn more about Pre-College study opportunities on campus online here.