Sica '73 Endows Frank V. Sica Director of Athletics Position, Held by Whalen '83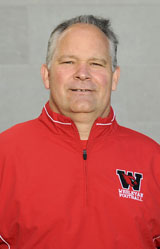 Echoes of the fight song were still bouncing off Foss Hill after Commencement when word got around about a big offseason win for Wesleyan athletics: a generous commitment by Frank Sica '73 to endow the position of athletic director. Sica is a former trustee who wrestled and played football at Wesleyan.
The gift to fund the post currently held by Michael Whalen '83 firmly establishes the importance of athletics in co-curricular learning at Wesleyan, according to Dennis Robinson '79, P '13, immediate past chairman of the Athletics Advisory Council.
"Nearly 25 percent of the entire student body plays a varsity sport. Then there are those who play intramurals, people who use the athletic center to stay fit. This is extremely important stuff and a great part of the college experience," said Robinson. "Frank's contribution is symbolic of the importance of athletic competition to a large part of the student body."
Sica said he was motivated to fund the AD position to encourage and maintain a strong athletic component at Wes. With the rise of online learning, athletics can be value added to the residential higher-ed model, he said.
"You have to make the college experience really compelling," he said. "That's in academics, social activities and athletics. It (college) has to provide more than what you can get from sitting in front of a computer."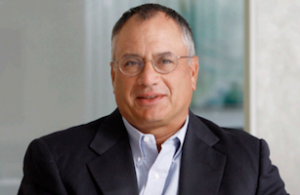 Strong leadership is important for Wesleyan athletics, according to Robinson.
"It's a critical component of maximizing results. Certainly in athletics you're setting the standard and the bar similar to that of the institution as a whole," he said.
Whalen, who is also the football coach, has been in his post since 2010. He started his career at Wesleyan in 1983-84 as assistant defensive line coach and assistant wrestling coach.
"I am honored to be the first Frank V. Sica Director of Athletics," he said. "His loyalty, generosity and commitment to Wesleyan is truly outstanding and this gift in particular reinforces what an important role athletics play in the overall experience of our student athletes."
Sica is a big fan of Whalen's.
"I'm a firm believer in keeping as good people as possible around," he said. "And Mike is absolutely terrific."
The director's position is the only endowed chair in the athletics department, which currently employs 21 full-time faculty members who serve as head coaches for 29 varsity sports (15 men's teams and 14 women's teams).
The Cardinals compete in the New England Small College Athletic Conference, widely considered the most competitive in Division III. Eleven club sports and a variety of intramural teams also play at Wesleyan.
For more campaign news, stories and ways to give see the campaign website.