Braxton Receives the Nation's Highest Honor in Jazz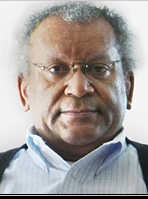 Composer, saxophonist, clarinetist, flutist, pianist and music educator Anthony Braxton was named a 2014 National Endowment for the Arts Jazz Master for his unique approaches to jazz. The award is considered the nation's highest honor in the field.
Braxton, the John Spencer Camp Professor of Music, will receive a $25,000 award along with the honor.
According to the NEA, Braxton's compositions "almost defy categorization through his use of the improvised and rhythmic nature of jazz but moving it in a more avant-garde direction, such as in his Ghost Trance Music compositions."
Braxton, who was born in Chicago, Ill. has redefined the boundaries of American music for more than 40 years. Drawing on such lifelong influences as jazz saxophonists Wayne Marsh and Albert Ayler, innovative American composers John Cage and Charles Ives and pioneering European Avant-Garde figures Karlheinz Stockhausen and Iannis Xenakis, he created a unique musical system, with its own classifications and graphics-based language that embraces a variety of traditions and genres while defying categorization of its own.
In 2010, Braxton revived the Tri-Centric Foundation, a not-for-profit organization that supports his ongoing work and inspires the next generation of creative artists to pursue their own visions with the kind of idealism and integrity Braxton has demonstrated throughout his distinguished career. The foundation also documents, archives, preserves and disseminates Braxton's scores, writings, performances and recordings and advocates for a broader audience, appreciation, funding and support base for Braxton's work.
Braxton, who taught "The Music Of Coltrane, Mingus and Cole" and "Materials and Principals of Jazz Improvisation" this year at Wesleyan, has received many awards including a MacArthur Fellowship, a Guggenheim Fellowship, a 2009 honorary doctorate from the Université de Liège, Belgium, a 2013 Doris Duke Performing Artist Award and a 2013 New Music USA Letter of Distinction. His next four-act opera, Trillium J, will be premiered in April 2014 at Brooklyn's Roulette.
Jason Moran, jazz pianist, composer, and artistic advisor for jazz at the John F. Kennedy Center for the Performing Arts, noted, "Anthony Braxton's expansive catalog has always been an inspiration. [He is] a beautiful artist in every sense of the word: performer, composer, educator, co-conspirator. Braxton is a supreme improviser and composer who searches with sounds."
Braxton and fellow award recipients will be honored at an awards ceremony and concert on Jan. 13, 2014, at Jazz at Lincoln Center in New York City.
Read Braxton's full bio on the NEA website here.
Read coverage of Braxton's award in the Los Angeles Times here, and in the Chicago Tribune here.