Norman '16 Photographs African Reefs through Summer Intern Program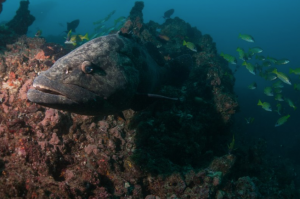 Hannah Norman '16 spent five weeks this summer participating in a Fiona Ayerst Underwater Photography internship in Guinjata Bay, Mozambique.
The internship program introduces aspiring wildlife photographers and videographers to the art of underwater photography.
As an intern, she received special training and career guidance on how to develop from an enthusiastic amateur level to a professional level, capable of producing professional work and making a paying career out of this niche.
She explored the Manta Reef, a popular diving destination, and tidal flats near Inhambane, Mozambique. She also attempted to photograph whales and dolphins on an ocean safari.
View Norman's photos in this online gallery.
Norman also works for the Office of University Communications as a photography assistant.