3 International Fulbright Scholars Studying at Wesleyan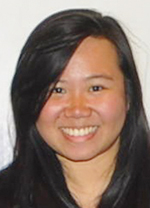 Fulbright Fellow Janette Suherli could attend graduate school anywhere in the world, but the Indonesian resident decided to persue her master's degree in astronomy here at Wesleyan.
"I learned about Wesleyan when I was in high school, and now I'm here because the Astronomy Department offers a great research program with well-known faculty members. The research and learning environment encourages me to be better everyday," she said.
Suherli, who came to Wesleyan this fall, is one of three international Fulbright recipients who chose to complete their graduate studies at Wesleyan. Christine May Yong of Malaysia, plans to be at Wesleyan four to six years working on a Ph.D. in ethnomusicology. And Cristohper Ramos Flores of Mexico started his graduate studies in 2012. He's pursuing a master's degree in music composition.
A mainstay of America's public-diplomacy efforts, the Fulbright Foreign Student Program brings citizens of other countries to the United States for master's degree or Ph.D. study at U.S. universities. More than 1,800 new Foreign Fulbright Fellows enter U.S. academic programs each year.
Foreign students apply for Fulbright Fellowships through the Fulbright Commission/Foundation or U.S. Embassy in their home countries. The Institute of International Education (IIE) arranges academic placement for most Fulbright nominees and supervises participants during their stay in the United States.
Suherli, who completed her undergraduate degree in astronomy from Institut Teknologi Bandung in Indonesia, plans to be at Wesleyan for two years. She is working with Professor of Astronomy Ed Moran studying the variability in the centers of nearby dwarf galaxies with massive black holes.
Yong pursued her undergraduate degree in music at Melbourne University in Australia. After working for a non-profit cultural organization in Kuala Lumpur, Malaysia, she continued with her graduate studies in ethnomusicology at the University of Malaya in Malaysia. Two years later, she applied for the Fulbright Malaysian Graduate Study and Research Program, and came to Wesleyan to study Wayang Kulit Kelantan, shadow puppetry from the east coast state of Kelantan in Malaysia. Yong is interested in seeking connections between the performance form and Kelantanese identity, embodied within the socio-political climate of Malaysia.
Yong learned about Wesleyan's Ph.D. program through ethnomusicology graduate student Aaron Paige, a fifth-year Ph.D. candidate, who was conducting fieldwork in Kuala Lumpur.
"The Wesleyan experience has been nothing short of amazing," Yong said. "I love how the ethnomusicology program is small but focused, and how camaraderie is continuously built between professors and students. Among fellow Ph.D. students and candidates, there is a wonderful sense of community and support. Academically, I constantly feel challenged to read, question, critique – all valuable skills of academic life. I am very blessed.'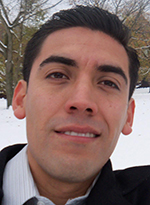 Flores, who completed his undergraduate work at the Universidad Michoacan de San Nicolas de Hidalgo, in Michoacan, Mexico, learned about Wesleyan while attending a conference about the computer music software Super Collider. During the conference, guest speakers frequently mentioned Ron Kuivila, who is Wesleyan's director of electronic music and recording studios and university professor of music.
At Wesleyan, he is working on an interactive sound installation and a thesis on gestalt theory in music and technology, and is encouraging Wesleyan's World Music Program to include contemporary acoustic music.
"The openness and capabilities of Wesleyan's faculty is as good or better than I expected, and the community is warm." Flores said. "One feels free and encouraged to create whatever is in mind."
The Fulbright Program is sponsored by the United States Department of State and was established in 1946 by the U.S. Congress to "enable the government of the United States to increase mutual understanding between the people of the United States and the people of other countries."