Moench '06, Vidich '03 Receive NY Foundation Fellowships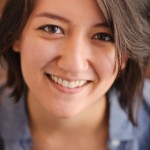 Anna Moench '06 and Arturo Vidich '03 were 2013 recipients of New York Foundation for the Arts (NYFA) Fellowships—an honor that only 3 percent of the applicants are awarded. Anna Moench was named in playwriting/screenwriting discipline and Arturo Vidich was named in choreography, selected by state-wide peer panels.
First launched in 1985, NYFA's Artist Fellowship Program has provided over $27 million in unrestricted cash grants to artists in 15 disciplines at critical stages in their careers. Awards are made in five disciplines a year on a triennial basis. Past recipients include the winners of five Academy Awards, five Tony Awards, eight Pulitzer Prizes and 17 MacArthur ''Genius'' Fellowships.
Vidich's "Body Island," was shown on campus this fall as part of The Alumni Show II, curated by John Ravenal '81 P'15, to celebrate the 40th anniversary of the Center for the Arts. Vidich has been working in New York City since 2003 and is co-founder of Culture Push, a nonprofit arts organization, with fellow artist Aki Sasamoto '04. The catalog for The Alumni Art Show II describes Vidich as "a hybrid performance/visual artist who merges the scripted and improvised, live and taped. His boundary-pushing performances often feature intense relationships with animals as a means for exploring human identity. In his work 'Body Island,' rats climb freely over his limbs and torso as he navigates a small, damp room."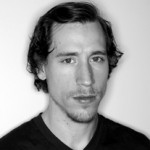 His recent work, "142241" was reviewed in the New Yorker as "fierce, physical, funny and smart," noting that Vidich has "a dream-like imagination, a lack of inhibition, and an ability to catch audiences off guard."
Moench is a Jerome Fellow at the Playwrights' Center in Minneapolis and a Van Lier Fellow at the Lark Play Development Center in New York City. Her plays have been seen at the Old Vic, 59E59, Ensemble Studio Theatre, The Flea, NYU, and Dance Theater Workshop, to name just a few venues.
Moench's awards include the Jerome Foundation's 2009 Travel Grant, the 2010 T.S. Eliot Exchange with the Old Vic, and the Tennessee Williams Scholarship. Moench is a two-time recipient of the EST/Sloan Commission and has been commissioned by NYU Tisch's Graduate Acting Program and Haggard Middle School in Plano, Texas. She was a writer in residence at Baltimore's CENTERSTAGE, the Lark's Winter Workshop, the Tofte Lake Center, the Vineyard Arts Project, and the FAR Space. Her play, Hunger, was presented in Playwrights' Week 2012 at the Lark.
A member of the 2011 Emerging Writers Group at The Public Theater, she is also an alumna of New Georges' writer-director lab, The Jam.
Moench has published two plays for young actors: Backwards At The Speed Of Light is available through Playscripts, and A Polar Bear In New Jersey is available through Samuel French.