Cheng '13 is Detroit Challenge Fellow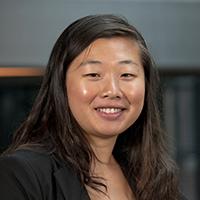 Meiyi Cheng '13 was selected as one of 32 fellows, from a pool of 700 applicants, to participate in Challenge Detroit, an urban revitalization program focused on attracting and retaining talent in Detroit in an effort to spur revitalization.
Challenge Detroit, a one-year program, provides the opportunity for fellows to work at top regional companies while spending one day a week collaborating with area non-profits to address regional challenges and opportunities, including multi-modal transportation, homelessness, and community development. During her year with Challenge Detroit, Cheng will be working with partnering host company, Mango Languages.
Challenge Detroit's executive director, Deirdre Greene Groves, calls the program, "…[T]ruly a community-wide effort that brings together amazing companies, non-profits, leaders and, of course, the next-generation of talent to reinvigorate this great city."
"I'm excited to be part of this great city and to work with and learn from many talented and passionate people," said Cheng, year two Challenge Detroit Fellow, who majored in economics at Wesleyan. She cites past leadership experiences that range "from successfully managing 45 performances as a house manager at Center for the Arts of Wesleyan University to serving as a summer camp counselor in Sichuan, China, after the 2008 Sichuan Earthquake.
During their year in Detroit, participants will share their stories through regular blogging, video logging and social media updates. Follow Cheng on her blog.