Sinnreich '94 Investigates Consequences of Music Piracy Crusade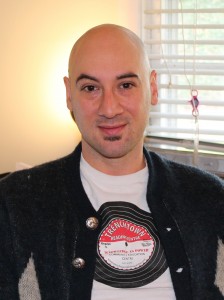 Aram Sinnreich '94 is the author of the new book The Piracy Crusade: How the Music Industry's War on Sharing Destroys Markets and Erodes Civil Liberties (University of Massachusetts Press). An assistant professor of journalism and media studies at Rutgers University, he served as an expert witness on the 2010 court case Arista Records vs. Lime Group, which was settled out of court before he could present his 20,000-word report. The Piracy Crusade was built on the foundation of his unused research at the time.
Sinnreich argues that Hollywood, the recording industry, and the United States government are acting as crusaders who are waging a destructive war against digital technology innovators and so-called "pirates." Attempting to shut down peer-to-peer sharing and unlicensed streaming of media, the industries have used excessive force against and attempted to dehumanize users in order to stop copyright infringement.
Sinnreich writes that the resulting laws and policies have only succeeded in hurting free speech, privacy, and open discourse while failing to curb the trend in pirating. The book begins by charting a social history of the music industry and examining its relationship with 20th-century technology. Challenging the dominant narrative of the changes undergone by the music industry, Sinnreich then looks at P2P, or peer-to-peer, file sharing in comparison to traditional music economics and recent trends in sales. He then exposes the "collateral damage" of the piracy crusade.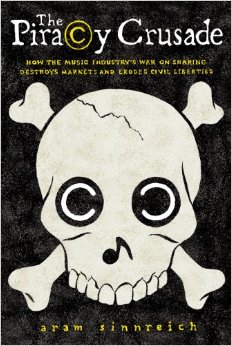 Sinnreich is also the author of Mashed Up: Music, Technology and the Rise of Configurable Culture (University of Massachusetts Press) and has long been interested in music and intellectual property. He has published dozens of music recordings and performed with various musical ensembles.
During his time at Wesleyan, he studied with several music professors (Anthony Braxton, Jay Hoggard '76, Abraham Adzenyah, and Neely Bruce), worked at WEESU, and interned under Pete Ganbarg '88 at SBK Records. After graduating Wesleyan he worked as an analyst for the New York-based Internet research firm Jupiter Communications.
"My clients were the major record labels and film studios, and my job was to keep them apprised of new technology developments and advise them about how best to take advantage of them," Sinnreich says.
"When Napster was released in 1999, I fielded a survey that demonstrated P2P [peer-to-peer] users were actually buying more music than otherwise identical Internet users who hadn't used the service. I thought my clients in the music industry would be delighted to hear this, but to my surprise they disputed my findings, and even issued a press release to discredit my report!
"That was the point at which I realized how complex, and often irrational, the entertainment industry's relationship to intellectual property is."
Sinnreich has also served as expert witness for cases such as MGM vs Grokster, the P2P suit that reached US Supreme Court in 2005. When he moved into the world of academia, he maintained his interest in the social and legal dimensions of music and technology.
As he wrote and researched The Piracy Crusade, Sinnreich published drafts of his work-in-progress on MediaCommons Press, an open scholarship platform that allowed him to receive comments and feedback from music industry executives, analysts, and attorneys as well as the general public. And, in the spirit of his research subject, the completed manuscript of his new book is available for free online under a Creative Commons license, as well as for sale on Amazon.