Documentary by Bricca '93 Premieres This Month in Montana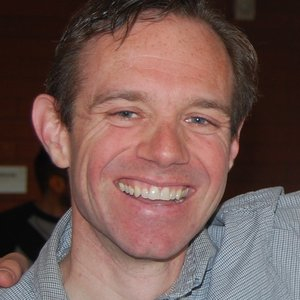 Tatanka, directed by Jacob Bricca '93, will have its world premiere at the Big Sky Documentary Film Festival in Missoula, Montana on February 22, 2014. Big Sky is one of America's premiere documentary festivals with over 20,000 visitors/year, and the film will be screening alongside such critically lauded films as Citizen Koch, I Am Divine, and Gore Vidal: The United States of Amnesia.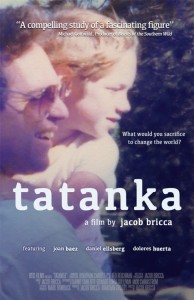 In the film, based on his own experiences, Bricca, the son of a sixties activist, confronts the enigma that is his father Kit, a man whose uncompromising idealism helped build a movement but nearly tore his family apart. As Bricca follows his father—who had stints as a commodities broker and an insurance salesman before changing his name to Tatanka—on a series of encounters with evangelists, healers and inventors, each must come to terms with the other—and with the meaning of their dreams. The film features Joan Baez, Cesar Chavez, Dolores Huerta, and Daniel Ellsberg.
Bricca shares some thoughts about his new work:
"As a child of 'The Movement' I grew up with a profound sense of idealism, but also of loss.  My father worked tirelessly for progressive change and I always assumed that at some point he would pass the baton to me, but by the time I came of age the country's politics had shifted radically to the right, and that heady sense of collectivism from the '60s and '70s was gone. What's more, my childhood faith in my father's eternal good judgment had been questioned by insinuations from friends and family members about hidden financial debts and broken promises. After he changed his name to 'Tatanka,' I decided I needed answers.
"I wanted to make a film that could answer my own questions about my father's identity and also portray the profound questions that many of us ask ourselves every day: what is the right path to take between idealism and practicality? Where is the line between dreams and delusions? In my father's story lives the power of individuals to make profound change, but also the heartbreak of broken dreams and the bittersweet tension of expectations between parents and their children.
"There are also a lot of interesting issues related to documentary ethics in the making of this film. I wrote an essay critiquing the soiling of 'serious' documentary by Reality Television but found myself confronting some ethical dilemmas of my own. My father and I went through a pretty serious crisis in our relationship at one point in the making of the film, because he didn't understand my point of view. Thankfully we moved past it, and we are probably closer now that we were before because of it, but it was not a clear-cut issue. Should I have waited until the rough cut to show him exactly how he would be portrayed? Did I have a responsibility to show him as he wanted to be shown vs. how I wished to portray him? I made some changes, but none that I felt compromised the integrity of the story. It's a story about acceptance, and part of it is my acceptance of him. I also became much clearer about what I valued in him because of making the movie. His delightful energy, his generosity, his sense of play, and his determination are all things I admire about him, even as we still disagree about many things."
Tatanka is Bricca's second feature-length film, his first being the 2006 Indies Under Fire, a documentary focusing on the plight of independent bookstores.
Bricca is an assistant professor in the University of Arizona's School of Theatre, Film, and Television. He previously taught film production at Wesleyan. More on the filmmaker.