Poliner '97 Completes First Feature Film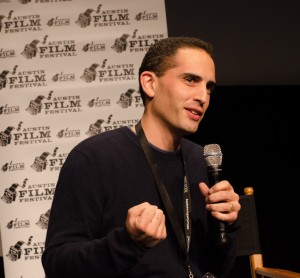 Dan Poliner '97 released his debut feature-length film "Jack, Jules, Esther & Me" in October 2013 at the Austin Film Festival. It's about four friends living in NYC — two rich and two poor — during their final week of summer before leaving for college. It's a wacky comedy, a romantic comedy and an examination of the differing paths presented to those who have money, and those who don't.
Much of the music in the film was provided by the band Peace Museum, which Casey Feldman '12 formed on campus.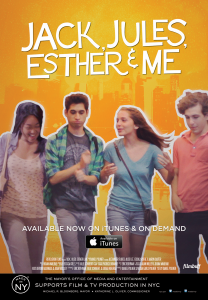 "I believe all the music was recorded while they were at Wesleyan," Poliner said.
Poliner was a history, government and theater major, and he grew up just down the road in Durham, Conn. After graduation, he attended NYU's Tisch School of the Arts where he received his MFA in Dramatic Writing.
His previous short films include "Right Foot, Left Foot," "The Bar Mitzvah Club," "The Campaign" and "The Year of Sublets."
In a recent interview with "The Daily Quirk," he offered some advice to aspiring filmmakers.
"Be prolific," he said. "Be willing to fail often. The more quickly you work the more quickly you're able to turn it around. Whatever crew you have, whatever actors you have access to, the easier it will be for you to learn."
Watch "Jack, Jules, Esther & Me" right now on Amazon Instant Video or iTunes, as well as streaming through cable companies including Time Warner, Comcast, Cox Cable (just search for it on your provider to see if they carry it).