Boylan '80 says the problems with the test are well known. It measures memorization, not intelligence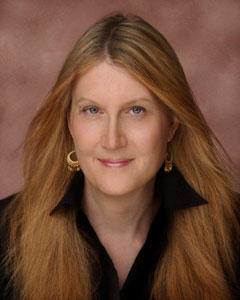 In the wake of the College Board's big changes to the SAT, Jennifer Finney Boylan '80 recalls a difficult experience with the exam while she was applying to Wesleyan. A mordantly funny op-ed in The New York Times details her confusion, frustration and fear during her first SAT attempt.
" I was in trouble," she writes. "The first few analogies were pretty straightforward — along the lines of 'leopard is to spotted as zebra is to striped' — but now I was in the tall weeds of nuance." Getting past the analogy questions was one thing. Boylan details what happened next:
"This was the moment I saw the terrible thing I had done, the SAT equivalent of the Hindenburg disaster. I'd accidentally skipped a line on my answer sheet, early in that section of the test. Every answer I'd chosen, each of those lines of graphite-filled bubbles, was off by one. I looked at the clock. Time was running out. I could see the Wesleyan campus fading before my eyes.
"I began moving all my bubbles up one line, erasing the wrong answers. The eraser on my No. 2 pencil hadn't been at full strength when I'd started, and now I was nearly down to the metal.
"Then there was a ripping sound.
"I picked up the answer sheet. Through the gaping hole in the middle of it, I could see the hair of the girl in front of me."
Boylan says the problem isn't the way the Scholastic Aptitude Test is structured – it's the test itself. She calls for its abolition.
 "The SAT is a mind-numbing, stress-inducing ritual of torture," she writes. "The College Board can change the test all it likes, but no single exam, given on a single day, should determine anyone's fate. The fact that we have been using this test to perform exactly this function for generations now is a national scandal." Boylan is a professor of English at Colby College and the author of several memoirs. She is a contributing op-ed writer at The New York Times.