History and Theory Journal Gains Popularity in Sweden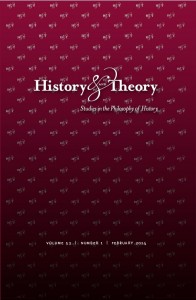 The National Library of Sweden has announced that the Wesleyan-published (in affiliation with Wiley-Blackwell Publishing) History and Theory: Studies in the Philosophy of History is its 10th most popular foreign e-journal.
History and Theory publishes articles, review essays and summaries of books in the areas of critical philosophy of history, speculative philosophy of history, historiography, history of historiography, historical methodology, critical theory, time and culture, and history and related disciplines. The electronic form to all who subscribe to the print edition.
The editors include Ethan Kleinberg, Julia Perkins, Philip Pomper and Gary Shaw.