Fraser '82 Launches Shebooks.net, Offering Short e-Books for Women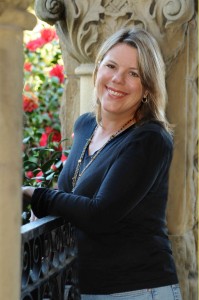 Laura Fraser '82, who majored in American studies, has cofounded and launched Shebooks, an e-publishing site dedicated to producing short e-books by and for women. The site went live in January, and it features exclusive memoirs, fiction and journalism by established authors like Hope Edelman, Marion Winik, Faith Adiele, Jessica Anya Blau and Suzanne Paola. Some contributing Wesleyan authors include Jennifer Finney Boylan '80, who wrote an original novella for Shebooks and is on its advisory board, Virginia Pye '82, who wrote an original novella, stories by Bonnie Friedman '79 and some essays by Fraser herself.
All works, ranging from long articles to short books, are designed to be read in under two hours. They're available on all major e-readers and soon by subscription directly from the shebooks.net site. Individually, each title costs $2.99.
"Women writers are looking for new outlets for their most personal work, and women readers crave great reads that fit into their busy lives," said Laura Fraser, in a press release. "We are thrilled by the variety and quality of our first titles."
Fraser's own bestselling 2001 book, An Italian Affair, documented her post-divorce getaway to Italy and the romantic rendezvous that followed. Her more recent title, All Over the Map, continues the tale in Oaxaca, Mexico, where Fraser visited to celebrate her 40th birthday and reflect on her past experiences.
Any women writer can submit her own shebook for consideration, but be warned that it's a carefully curated collection and a very selective process.
"Our main criteria for publication is that the writing is really good, and of interest to women," reads the text on Shebooks' submission page. "If you haven't published anything elsewhere, it's unlikely that we will be interested in your work, but not impossible. It all depends on how compelling your story is—whether we MUST keep reading."