Feldman '70 is Deputy Chancellor at UMass-Amherst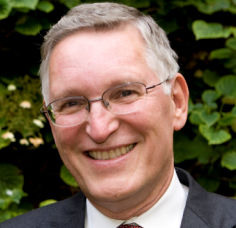 Robert Feldman '70 was appointed deputy chancellor of the University of Massachusetts-Amherst by Chancellor Kumble Subbaswamy. In this new role, Feldman, currently dean of the College of Social and Behavioral Sciences, will coordinate and facilitate campus-wide quality enhancement efforts, collaborating across campus areas including Academic Affairs, Student Affairs and Administration and Finance. He will also oversee implementation of campus-level strategic plan initiatives, as well as oversee administration of the Chancellor's Office, including portfolios such as the Equal Opportunity and Diversity.
Subbaswamy praised Feldman, saying that he "brings to this position a wealth of skills and experience as an administrator, a nationally recognized researcher and an acclaimed teacher who has a deep knowledge of our campus." Additionally, he said, "His insight and ability to lead a team will be extremely valuable as we continue to strengthen our university and demonstrate its importance as the Commonwealth's flagship campus."
Feldman noted that UMass-Amherst was "an extraordinary community" and that he "welcome[d] this opportunity to make a new contribution in this leadership role."
Feldman, a professor of psychology, has served as dean of the College of Social and Behavioral Science since 2012; previously he was interim dean since 2009. He is a recipient of the College Distinguished Teacher Award, a fellow of the American Psychological Association and the Association for Psychological Science, winner of a Fulbright Senior Research Scholar and Lecturer Award, and recipient of the Distinguished Alumnus Award from Wesleyan University.
President of the Federation of Associations in Behavioral and Brain Sciences Foundation, which advocates for the social sciences, his research interests include deception and honesty in everyday life, work that he described in The Liar in Your Life, a trade book published in 2009. He is also the author of Understanding Psychology, now in its 12th edition and published by McGraw-Hill, and he serves on the board of New England Public Radio.
Feldman received his BA degree from Wesleyan University, graduating with high honors, and he earned his MS and PhD at the University of Wisconsin-Madison.