Students Share Their Summer 2014 Internship Opportunities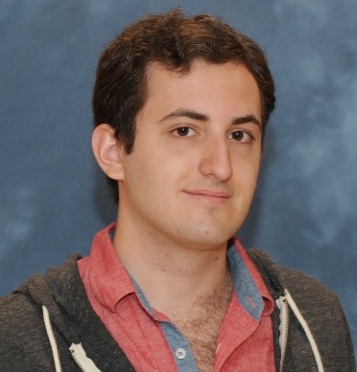 As the semester ends and students head off on their summer adventures, The Wesleyan Connection checked in with several students about their summer internships. Here's a sampling of some of the exciting opportunities they will be pursuing.
As the semester ends and students head off on their summer adventures, The Wesleyan Connection checked in with several students about their summer internships. Here's a sampling of some of the exciting opportunities they will be pursuing.
Gabe Rosenberg '16
I'm moving all the way from my hometown of Pittsburgh to New York City for the summer, to work for a tech-journalism startup called Contently. They are a place for freelance journalists and brands to connect and tell great stories that aren't being told elsewhere, and they publish two magazines of their own: The Content Strategist, which focuses on new trends in content and marketing, and The Freelance Strategist, which is aimed at helping up and coming freelancers navigate the world and tell their own stories. I'm going to be an editorial intern, so I'm going to be drifting between their two magazines and writing for brands myself, as well as hopefully getting to table in the marketing and advertising sides of things. I also took a part-time position writing for the Columbia Journalism Review, where I will be reporting and writing about the media and the journalism industry.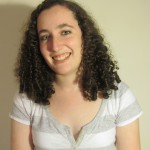 Adi Slepack '16
I'll be interning with Channel Frederator, the web division of Frederator Studios, in New York City. Frederator has been making cartoons for television, movies, and the Internet since 1998 and are best known for shows such as The Fairly Odd Parents, Chalkzone, Adventure Time, and – on the internet – Bravest Warriors and Bee and Puppycat. I'll be working under the Network Manager and the Director of Marketing, Publicity, and Licensing, learning the ins-and-outs and helping manage of one of the first and largest networks of animation on the web. I'm pretty stoked about it.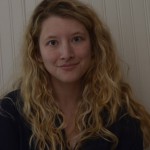 Lily Herman '16
This summer I'm interning a HelloFlo, an absolutely incredible women empowerment startup that sends monthly feminine hygiene products to subscribers (along with treats, of course) and also seeks to empower women to no longer feel ashamed of their periods. Since the HelloFlo team has only two full-time employees besides myself, I will be the definition of a startup intern the summer as I run rampantly around New York City doing everything from writing content and working on social media to helping create marketing campaigns and doing research.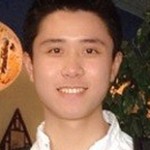 Ming Zhu '15
I'll be interning at Archer Entertainment Group in LA this summer. It's a talent management firm founded by Mr. Alan Jacobs and my main responsibilities will include assisting with casting submissions, preparation of client materials, scheduling casting sessions, communications with talent agencies, etc.
Caitlin Daniels '15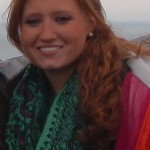 I will be working with the U.S. Department of Homeland Security Headquarters Office Of Policy under Wesleyan alumnus Matthew King's ('81) international affairs team in Washington, D.C.  In this position, I will be working with either the Asia-Pacific or Canada Director on international affairs projects, lending administrative support, and attending events/meetings with staff; I think being able to see these meetings from an internal perspective will be one of the most rewarding aspects of this opportunity. My past semester spent studying in New Zealand sparked my interest in foreign relations, so I am excited to take what I have learned from my overseas experience and apply it to the context of Homeland Security's mission abroad. I am incredibly appreciative to have received this opportunity, and I look forward to gaining a better understanding of the United States' relations with foreign countries.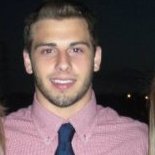 Dylan Niehoff '15
My internship is an Account Executive position at a marketing agency called Epsilon. Epsilon does the marketing for 26 out of the Fortune 100 companies. I will be working out of their NYC office in the financial district. My department/position is responsible for client servicing and client acquisitions. We are the intermediaries between the Epsilon team and the client. We are responsible for ensuring their satisfaction with our service. I'm very excited to be living in the city and having the honor to be working with such a phenomenal company.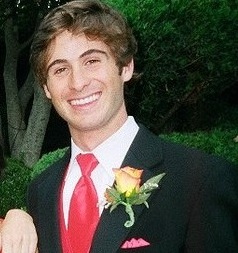 Andrew Hove '15
I'm working for Atlas Holdings LLC in Greenwich, Conn., and I'll be a summer analyst for them. I can't actually tell you exactly what I'll be doing, as they haven't described the position in great detail, but I'll be researching various companies/industries that they would potentially invest in and find out if the return would be profitable and if the company is able to be saved (they specialize in failing companies). The company is super young, bright and enthusiastic about what they do, which really stuck out to me during the interviews.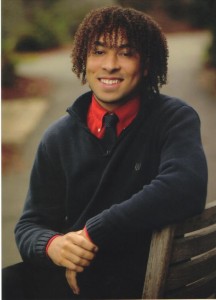 Donovan Brady '16
I will be interning for a cloud computing company called Logicworks, located in Soho in New York City. My official title will be Technical Operations Intern, where I mostly will be fixing and building computers, and coding in addition.