Renovations Begin on Astronomy's Van Vleck Refractor Telescope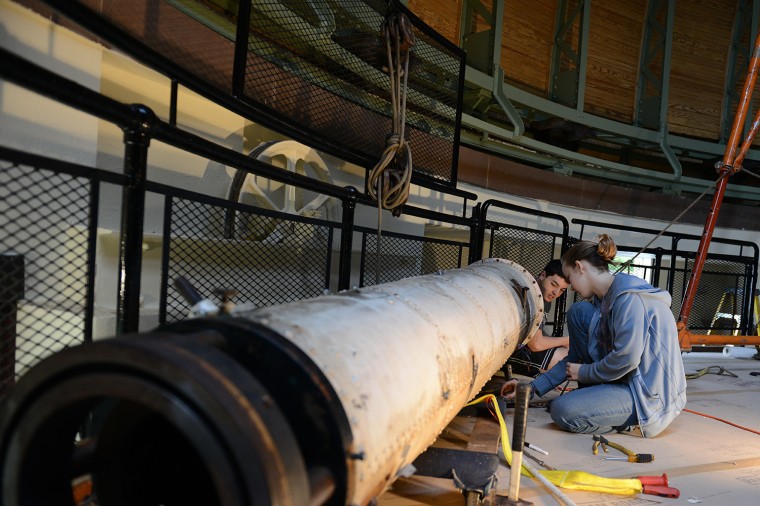 The almost-century-old 20-inch Van Vleck Refractor, which lives on Foss Hill in its iconic dome, is undergoing a major renovation. Work began June 2.
The rare historic telescope will be dismantled, cleaned, repaired, reassembled and modernized over a period of about 15 months in preparation of the observatory centennial in 2016. The refractor has been deteriorating gradually since its retirement from research around 1993.
Antique Telescope Society members and Ray Museum Studios founders Fred Orthlieb, Ph.D. and Chris Ray are leading the renovation. Astronomy major Julian Dann '17 and German Studies major Rebecca Hanschell '16 are assisting with the project this summer.
Read more about the project in this News @ Wesleyan article.
Photos of the renovation, taken on June 5, are below. (Photos by Olivia Drake)